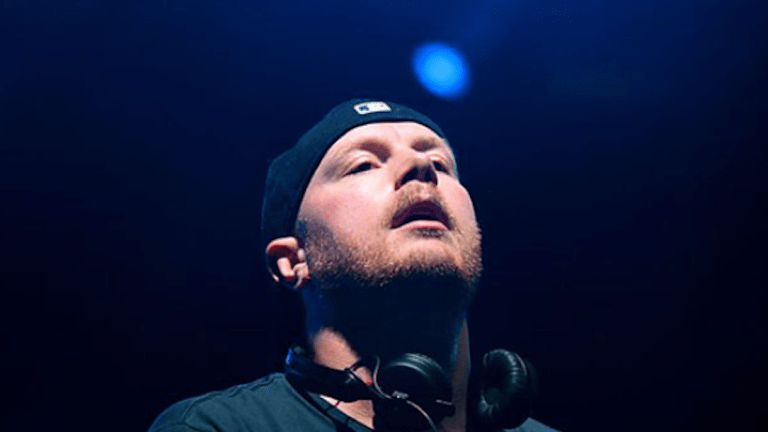 Eric Prydz' Dazzling Creamfields HOLO Show has been Captured on Video
Julien Tournadre captured Eric Prydz' recent HOLO show in all its splendor.
Between concepts like EPIC, and V O I D and HOLO, Eric Prydz has demonstrated a long track record of pairing his music with envelope-pushing production values. The latter stage show recently made its triumphant return to London's Steel Yard, and a high-quality video of the spectacle is available courtesy of Julien Tournadre for fans' viewing pleasure.
Seamlessly building his set with fan favorites like "Lillo," "NOPUS" and a wealth of as-yet-unnamed IDs, Prydz entranced the crowd with his unmistakable blend of progressive house and synth wave. From the spotlights up above to the screens adorning the stage and the bouquet of lasers fanning out overhead, every beat was complemented by some combination of otherworldly visual elements.
U.K. Eric Prydz fans who missed out on HOLO this time around won't have to wait long until his next appearance. The 2019 edition of Creamfields will see the Swedish DJ/producer debut a stage show called V O I D, which stands for "visual offset isometric design."
Find the tracklist for Eric Prydz' 2019 HOLO stage show at Steel Yard below.
Pryda - WOWOW 
Pryda - HOLO 2019 ID 01
Pryda - The End Is Just The Beginning
Eric Prydz - Moody Monday's (Dub)
Pryda - Beats1 015 ID 01
Pryda - Inspiration
Cirez D - HOLO 2019 ID 01
Pryda - Seadweller
Pryda - Beats1 015 ID 01
Pryda - TID
Pryda - EPIC Radio 024 ID 02
Pryda - Sweet Genesis
Eric Prydz - NOPUS
Pryda - Terminal 5 ID 01
Cristoph, Camelphat feat. Jem Cooke - Breathe (Eric Prydz Remix)
Pryda - Power Drive (EPIC 2.0 Bauerpost Edit)
Cirez D - The Glitch Cirez D - Glow
Pryda - Villa Mercedes 2009 ID
Pryda - Lillo
Pryda - You (Interlude) w/ Pjanoo
Eric Prydz - Every Day
H/T: EDMTunes
FOLLOW ERIC PRYDZ:
Facebook: facebook.com/EricPrydzOfficial/
Twitter: twitter.com/ericprydz
Instagram: instagram.com/ericprydz/
SoundCloud: soundcloud.com/eric-prydz