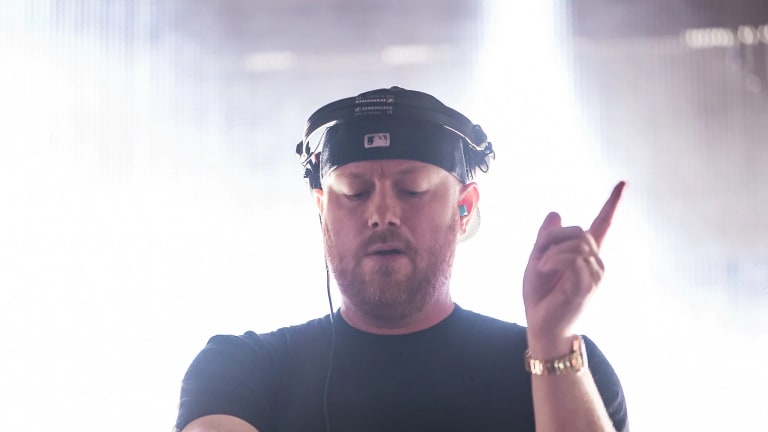 Eric Prydz Showcases EPIC 6.0 Holosphere at Tomorrowland
The globe is over 2 stories tall and 8 meters wide.
Surrounded by a glowing sphere, reaching heights of over two stories, Eric Prydz displayed his latest technological achievement: the holosphere. Thousands of spectators crowded the Freedom Stage at Tomorrowland to witness Prydz's current iteration of his EPIC (Eric Prydz In Concert) show. 
EPIC 6.0: Holosphere pushed Prydz' hi-tech limitations on Friday, July 19th, with the illuminated orb placed front and center. With over 2.4 million LEDs, 150 individual laser diodes, and weighing over five tons, the holosphere was the highlight of Prydz' two-hour set.
The Swedish producer was barely visible at times, shrouded by his own visuals and lights. However, there was no need to see the progressive giant as the attention was geared towards the music and the holographic visuals. Those holographs impeccably encompassed the sphere, which focused on intergalactic themes.
Prydz' performance anchored day one of Tomorrowland's Freedom Stage. The ERIC PRYDZ PRESENTS HOLOSPHERE stage takeover featured artists like Camelphat, Christoph, Yotto, and Tiga. 
FOLLOW ERIC PRYDZ:
Facebook: facebook.com/EricPrydzOfficial
Twitter: twitter.com/ericprydz
Instagram: instagram.com/ericprydz
SoundCloud: soundcloud.com/eric-prydz