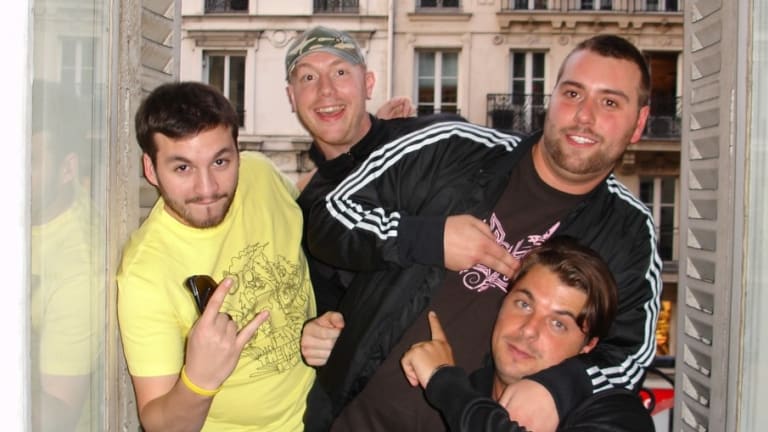 Eric Prydz Calls Leaving Swedish House Mafia "the Best Thing that Could Have Happened"
In an interview with Zane Lowe, Prydz contemplated whether he considered himself a founding member of the supergroup.
With their respective styles so far removed from one another, the uninitiated fan might not suspect that Eric Prydz once worked closely with Swedish House Mafia. In a recent interview, the progressive house virtuoso revealed that he does not regret having parted ways with the group prior to their meteoric rise. 
In conversation with Prydz, Zane Lowe of Beats 1 referred to the Swedish DJ/producer as a founding member of the group. "Am I?" Prydz asked. He went on to explain:
"I was there at the start, but I think the Swedish House Mafia then was something totally different from what it became when Steve [Angello], Axwell and [Sebastian Ingrosso] decided to really take that project on. It was the four of us, we all grew up together in Stockholm, we were best friends, inseparable, all with studios in the same area making this new type of electro house - or whatever it was - and really pushing each other, and inspiring each other.

I was definitely part of that, and the name Swedish House Mafia was there then. I do think that the best thing that could have happened was what happened, which was Eric was removed and moved to London, because my music and the way that I look at music was quite different from what they liked. I think I would have just held the whole thing back, and I'm so proud of them."
Prydz also told Lowe about the first time he tested out his hit single, "Pjanoo," on live audiences, recounting that it "fell flat" to Lowe's surprise. He also talked about when he met Depeche Mode after remixing several of their songs, citing it as one of the few times he has been starstruck. 
Lowe's full interview with Prydz can be watched in its entirety below.
H/T: EDMTunes
FOLLOW ERIC PRYDZ:
Facebook: facebook.com/pg/EricPrydzOfficial
Twitter: twitter.com/ericprydz
Instagram: instagram.com/ericprydz
SoundCloud: soundcloud.com/eric-prydz
FOLLOW SWEDISH HOUSE MAFIA:
Facebook: facebook.com/swedishhousemafia
Instagram: instagram.com/swedishhousemafia
Twitter: twitter.com/swedishousemafia
Soundcloud: soundcloud.com/officialswedishhousemafia