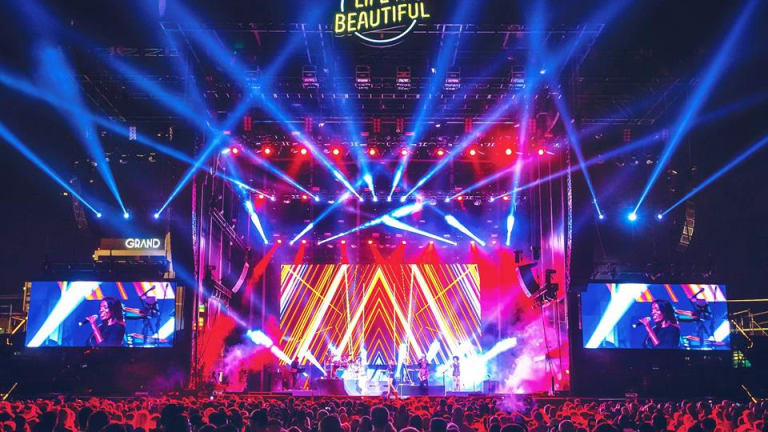 Eventbrite and Instagram Team up and Bring Ticket Sales Right to Instagram Profile Pages
A direct "Get Tickets" button can now be added to the festival or venues IG account for an effortless and streamlined ticket purchasing option without leaving the Instagram App at all!
Instagram - what started off as a mere photo sharing application, has grown by leaps and bounds since its inception. The first major move came when the App was bought over by tech giants, Facebook. Through the years they went on to make some game-changing moves, from the introduction of Instagram stories to their most recent collaboration with streaming mammoths, Spotify.  
Since 2016, Instagram had also begun incorporating changes on what and how Business Pages ran on Instagram. As reported by Eventbrite, Instagram has 800 million active monthly users, and over 200 million of them visit a Business profile each day! But getting these millions of users to merely follow these business accounts is not the sole objective. The goal would be to convert these page visits into sales of products or tickets — and that's where the challenges come into play. 
One such successful user of this amazing Eventbrite-Instagram integration is Las Vegas-based, Life is Beautiful Festival. While like a lot of users, the festival claims their Instagram is one of the leading platforms on which they engage with their fans, this easy addition of being able to purchase festival tickets with just a few clicks without even having to leave the IG app, might work to the advantage of both, the festivals and in terms of convenience, for the fans and attendees.
Speaking about the partnership, Life is Beautiful CEO Justin Weniger told Billboard,
"Life is Beautiful has a highly engaged and enthusiastic community on Instagram and it has long been one of the most powerful channels for us to reach fans. The Eventbrite integration with Instagram has proved to help deliver an even better ticket buying experience."
Eventbrite is the first event ticketing company to integrate with the social media platform, enabling its event creators to add a "Get Tickets" button to the profile page of their Instagram business account. This button will be replacing the tiny messy URL most organizers have in their bio to push fans to the ticket sales page on their websites. Once the customer goes ahead and clicks on the button, they will be shown a simple list of the different categories of tickets from which they can pick and simply move on. During the checkout process, the buyers' name and email address will automatically be pulled from the related Instagram profile and just like that without leaving Instagram at all, they will be able to secure tickets. This partnership and integration are not only available in the US, but also in all of the markets where Eventbrite operates including Australia, Brazil, Canada, Europe, and New Zealand.
While this is a move in the right direction towards the larger plans the social media platform has for Business Integration and providing their business users tools to actively engage with their audiences, this all part of Instagram's efforts to make it easier for companies that operate on the platform to conduct business through the photo-sharing site. By using this feature not only will it assist the business users in selling more tickets with the simplified checkout process but also give them access to in-depth Analytics on how to track these sales and grow their audiences.  
So, snagging tickets to the Life Is Beautiful Festival headlined this September 21-23, by The Weeknd, Florence + the Machine, DJ Snake, ODESZA, Justice and more, could literally be a matter of a couple of taps on Instagram by heading to @lifeisbeautiful and clicking on the  "Get Tickets" button! Does it get any simpler?