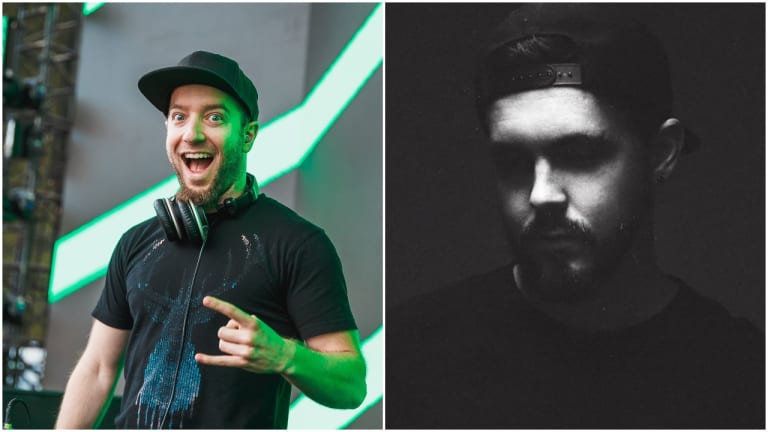 Excision and PhaseOne Tease Potential Collab Over Twitter
Are you ready for madness like this?
Excision (real name Jeff Abel) and PhaseOne (real name Graeme Duffy) have teased a collaboration via Twitter.
After some prodding by a fan, the two had a quick back and forth discussing a joint endeavor. While they haven't started writing a tune just yet, Duffy proclaimed it "the heaviest dubstep has seen." As of late, Abel has been nonstop with collaborations, including collaborative EPs with Wooli and Dion Timmer.
Abel remains one of the most influential acts in bass music, as his releases receive consistent praise from both fans and critics alike. His influence spreads further, however, as his annual Lost Lands and Bass Canyon festivals recently celebrated their respective three and two-year anniversaries. 
Duffy has been on a roll as of late, releasing a number of singles in 2019 including "Turtle Neck" with Eliminate, "Arsonist" with Barely Alive, and "The Last Stand" with Dirtyphonics. He has also taken part in the Disciple Records mega-collaboration "We Don't Play" and released his debut album, TRANSCENDENCY. 
FOLLOW EXCISION:
Facebook: facebook.com/Excision
Instagram: instagram.com/excisionofficial
Twitter: twitter.com/Excision
SoundCloud: soundcloud.com/excision
FOLLOW PHASEONE:
Facebook: facebook.com/PhaseOneAU
Twitter: twitter.com/phaseoneau
Instagram: twitter.com/phaseoneau
SoundCloud: soundcloud.com/phaseoneau