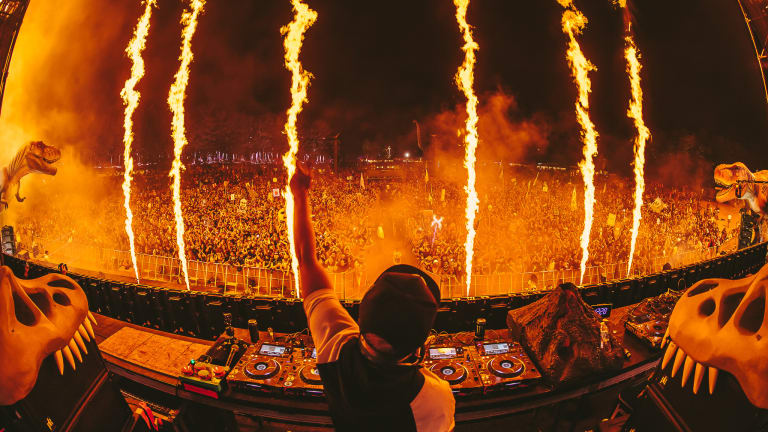 Excision Announces Debut of New Stage Show at The Thunderdome 2020
The Evolution looks to take the place of Excision's fan favorite The Paradox audiovisual experience.
Excision's never been one to cut corners on production, meaning that the next incarnation of his stage show will be certain to melt faces. The bass music icon has announced that he will debut an audiovisual experience called The Evolution at the 2020 edition of The Thunderdome in Tacoma, Washington on January 31st and February 1st, 2020.
As its name suggests, The Evolution will replace The Paradox, which Excision (real name Jef Abel) first brought to life towards the end of 2015. 2020 will mark The Thunderdome's second annual event. The 2019 edition featured such supporting talent as Ghastly, Liquid Stranger and Downlink.
Outside of playing and producing music, Abel has shown event curation to be among his many talents. His Lost Lands and Bass Canyon festivals have quickly become mainstays of the bass music community, providing a platform for established artists and up-and-comers alike.
Abel has not disclosed any details of what The Evolution will entail. Tickets to The Thunderdome will go on sale Thursday, November 14th.
FOLLOW EXCISION:
Facebook: facebook.com/Excision
Instagram: instagram.com/excisionofficial
Twitter: twitter.com/Excision
SoundCloud: soundcloud.com/excision