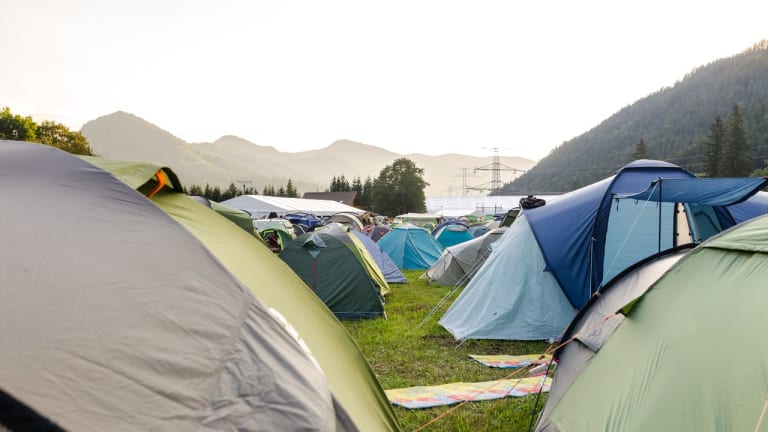 Enviromental Group Proposes "Tent Tax" to Reduce Festival Pollution
This could certainly help clean up festival grounds around the world.
An environmental group called Clean Up Britain proposed a "tent tax" that seeks to reduce waste after music festivals. As many have seen, after camping festivals, many selfish attendees leave their tents behind for someone else to clean up. 
The group states that festivals should charge attendees a "tent tax" deposit when they arrive (if they are camping) and that the deposit would be refunded to them if they show that they removed their tent from the campsite at the end of the festival. After the tax is collected, the group believes that the festivals should then donate the money to charity.
In a quote to The Independent: the founder of Clean Up Britain spoke on the reasoning behind the proposed tax. 
"It's more about trying to get the festival advertisers to accept, as part of their green sustainability strategy, that this should be part of it next year. The festival-goers need to understand that it's not good enough in this day and age just to abandon a tent which is in most cases is probably perfectly good to clean and reuse."
H/T: Dancing Astronaut