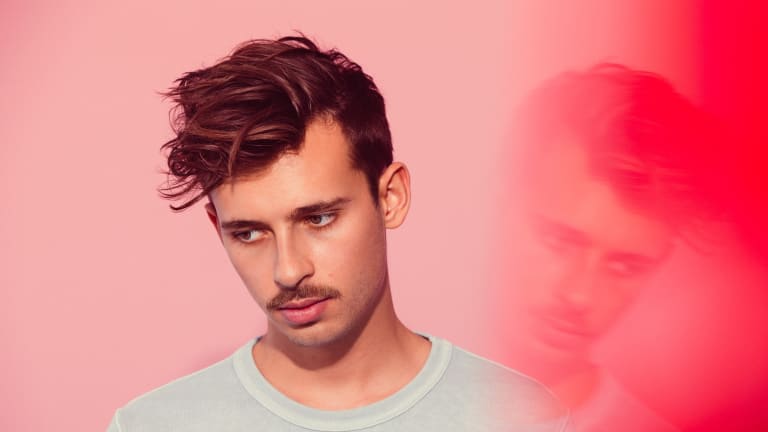 Flume is Aiming to Write an Album in Four Months
Flume has some ambitious goals set for 2020.
Flume is getting prepared to release a sophomore album in 2020. The Australian producer told Billboard in an interview he is going to be taking it easy until the new year, but is planning to go "all hands on deck" to record shortly thereafter. 
The news has long been awaited by Flume's ever-growing fan base since the release of his debut album Skin in 2016. After a long break from releases, Flume (real name Harley Streten) appeased the demands of his fans this year with a mixtape, Hi This Is Flume, a move that took listeners by surprise. 
Streten recently revealed he struggled with the pressures associated with calling a project an "album." Releasing a mixtape instead alleviated that pressure and helped him feel comfortable with the idea of putting out music again. 
Underground Vibes | 081
TMNB, ZAANDR, WinWel and more are featured in this week's installment of "Underground Vibes."
In the new interview, Streten said:
"At the start of the new year, I'm on a mission. I want to try and write a record in four months. I'm just going to chill until then, and then I'm just going all hands on deck, dedicate to getting it done. I'm planning on doing some traveling solo … Trying to stimulate my creativity as much as impossible. The idea of an album is not so stressful after doing the mixtape. I'm really looking forward to it and seeing what happens, seeing what comes out." 
It seems the exercise has helped Streten as he now tells Billboard he's on a mission to record an album in four months. Until then, he's doing his best to keep up his creative spirit in the meantime. 
FOLLOW FLUME:
Facebook: facebook.com/flumemusic
Instagram: instagram.com/flumemusic
Twitter: twitter.com/flumemusic
SoundCloud: soundcloud.com/flume