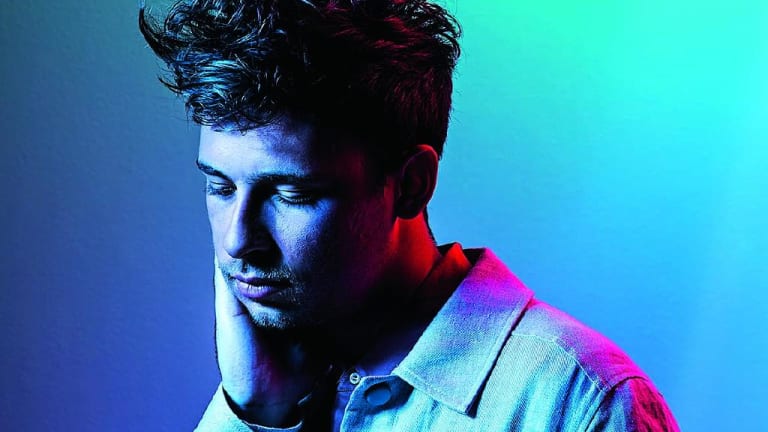 Flume is Apparently Collaborating with Damon Albarn of Gorillaz
Damon Albarn revealed that he and Flume were in the studio together.
Before 2018 drew to a close, Flume had announced that new music lay ahead for the new year. As of now, the EDM community has it on good authority that at least one of his upcoming tracks is a collaboration with Gorillaz co-founder Damon Albarn.
During a Beats1 interview, Albarn mentioned in passing that he and Flume (real name Harley Edward Streten) had spent time in the studio together. He did not reveal a title, release date or any other information - nor did he specify whether their project would constitute a Gorillaz collaboration or a side project.
The brainchild of Albarn and Jamie Hewlett, the audiovisual Gorillaz project rose to fame around the turn of the millennium. Streten's breakout occurred much more recently. Having released music since 2011, he arguably pioneered the future bass genre - although his music hiatus following the Skin LP of 2017 has left fans hungry for new material. 
Releases aside, neither Flume nor Gorillaz have announced any tour dates for 2019 at the time of writing.
H/T: Dancing Astronaut
FOLLOW FLUME:
Facebook: facebook.com/flumemusic
Twitter: twitter.com/flumemusic
Instagram: instagram.com/flumemusic
SoundCloud: soundcloud.com/flume
Follow Gorillaz:
Facebook: facebook.com/Gorillaz
Twitter: twitter.com/gorillaz
Instagram: instagram.com/gorillaz
SoundCloud: soundcloud.com/gorillaz