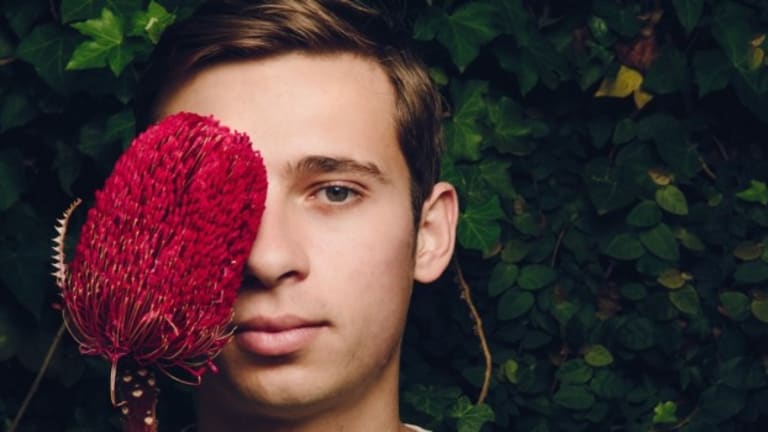 5 Revolutionary Years - Flume's Debut Album Turns 5
The pioneer of futuristic sounds.
A lot can happen in 5 years. 
You could go to college, graduate and move to a new city, OR you could release 2 albums, headline music festivals around the world and win a Grammy. 
Totally doable right?
 Australian DJ/Producer Flume is one of the rare few who has had so many successes in the span of 5 years. Yesterday, he shared with us via Instagram that his debut album Flume turned 5 years old. November 9th, 2012 is a date that would substantially change Flume's career - catapulting him to places he never imagined going. His initial intent when making his album was that he wanted to make music you could listen to with your headphones on and chill. Far from chill. Claimed to be the pioneer of future bass, Flume created a sound unlike anything we had ever heard before - melting genres of electronic, rap and pop. Many producers tried to follow but no one could ever come close to the uniqueness Flume cultivated. His music is so versatile it has transcended to the masses -evolving into the perfect combination of chill and lit. This versatility made him desired at every festival -headlining year after year. This then challenged him to make a sophomore album, Skins - pushing the envelope of unconventional sounds and collaborations. This then led to his Grammy win for Best Dance/Electronica Album - his highest achievement thus far. And to think this all started 5 years ago. 
Suffice to say, Flume is the sound of a generation and we thank him for bringing art to our ears!  
Take a trip back to 2012 and take a listen to the album that started it all.
Take a trip back to 2012 and take a listen to the album that started it all.