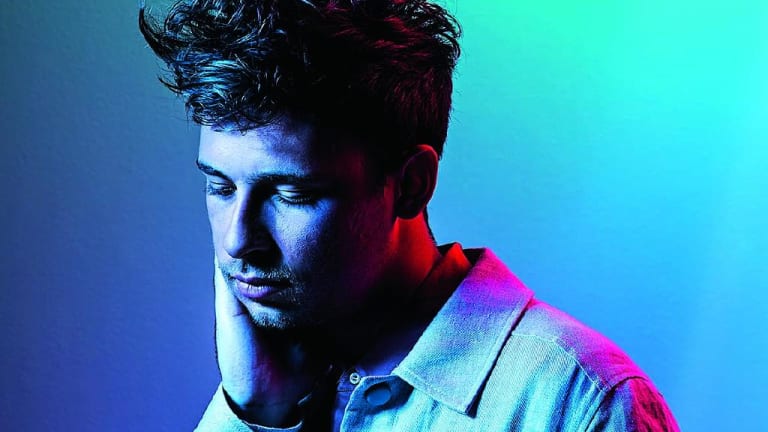 Flume Breaks Down His Newfound Inspiration and Journey Through Music
Label him however you'd like; Flume is doing what he wants.
Flume has been making his fair share of headlines this year. Whether from his triumphant return with Hi This Is Flume mixtape, his joint EP Quits with Reo Cragun, or his viral video from Burning Man, all eyes have been on Mr. Harley Streten. This attention should not come as a surprise. The Grammy award-winning producer has earned a reputation as an EDM innovator throughout his illustrious career. As the vanguard of the future bass movement, he's transformed the trajectory of an entire genre and now stands before us today, still creating music unlike anything we've heard before. 
In an interview with Mixmag, the 27-year-old Australian artist discussed his journey and the newfound freedom he's found within his creative process. Hi This Is Flume can be seen as a rebirth for the artist,  providing him the confidence to truly explore the possibilities of "computer music." 
Of his recent releases, he said:
"I have been working away, experimenting - I think that shows in the mixtape. It's a little different, more on the experimental side. But, as the music is always evolving and changing, I just kind of follow it. Whatever happens, happens. I feel like it's in a really good place now...I think sound design was kind of king when it came to the mixtape. I have recently gotten really interested in the tones and textures. I was always interested in them, but I think more so really refining them, learning more and I think that reflects in the music."
As his music evolves, so do his live performances. If you were expecting the old song and dance of an O.G. Flume performance, think again. Streten is taking his live shows across the U.K. and Europe with the support of Ross From Friends and is planning to change the game with a more improvised, experimental live set.
On his stage shows, he said:
"I'm doing all sorts of stuff. I'm angle grinding. I'm breaking stuff. I'm spray painting things. I'm jumping around. I'm just having fun...I feel like I interact with the audience much better now. I feel like it's much more unique. I was just playing my songs in front of a big TV screen before which was great and I feel like I really got a lot out of. But, I just get bored easily. I need to change things up and test and experiment with stuff. I think I do that in the music, and I think I'm just doing it with the show now as well. Which is just testing the boundaries a little more which is what I do through music. I think I try and always be different and push things and I think now the show is catching up with that which is exciting for me."
Streten has no plans on slowing down either. While most struggle to balance work and personal life, it sounds as if he has come to the realization that you don't have to have one or the other. He's living evidence that your outside experiences away from the studio can directly impact your creative experiences in a positive manner, resulting in more productivity. His words are comforting, proving he is living his best life and excited for the endless possibilities electronic music has to offer. 
With plans to continue to put out music in a more consistent pattern, fans need not worry about another long hiatus. He even mentioned the possibility of releasing a concept record to work in line with the streaming algorithms. With an idea like that, we can expect a lot more Flume headlines in our future.  
Read the full Mixmag article here. 
FOLLOW FLUME:
Facebook: facebook.com/flumemusic
Instagram: instagram.com/flumemusic
Twitter: twitter.com/flumemusic
SoundCloud: soundcloud.com/flume