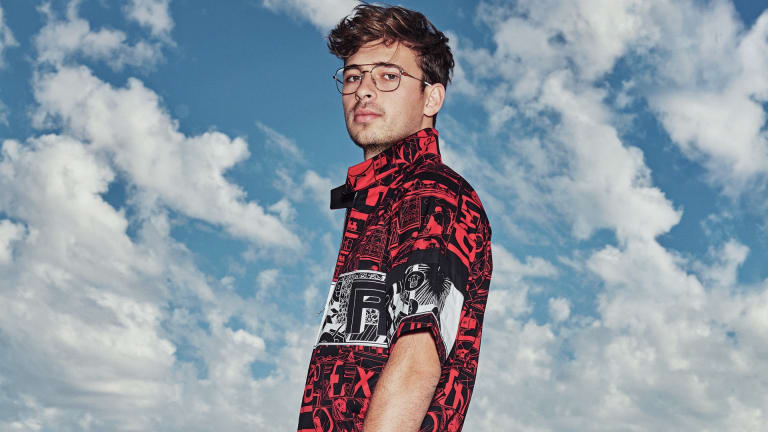 Reddit Users Speculate on Upcoming Flume Release Date
It may be time mark your calendars.
It hasn't been long since Flume made is triumphant return with the mixtape Hi This is Flume. The 17-track collection was followed up shortly with the track "Friends" featuring Reo Cragun. The famed Australian DJ/producer, whose real name Harley Edward Streten, announced a few upcoming performances including Lollapalooza and a show at Red Rocks in August. 
Streten hinted the two drops were not the last we would hear from him this year. The question is, when are we getting more Flume? Fans have taken to Reddit to speculate on the theory new music is coming June 21st, the first day of summer. 
One theory is that because the mixtape was released on the first day of spring, March 20th - with a final track titled "Spring" the next drop will come the first day of summer. Then, there is the theory of the album art for Hi This Is Flume. A user believes the four squares could represent the four seasons, possibly hinting at a new mixtape for every transition into the new time of the year. 
The biggest clue came in the form of this Instagram post:
The three tagged accounts are evidently connected to Streten. On the private account titled @totesmgoats1, the date 6.21.19 [2/7] is the bio. Previously, "Hay This Is Goat (Mixtape) out 6.21.19." was listed. 
The account took to Instagram stories to host an AMA (ask me anything) and proceeded to tell let everyone know to "mark your calendar" for a new mixtape. Though nothing has been confirmed, these fan theories do not seem far off. With any luck, June 21st will be the day we get more Flume.
Until then, stream Hi This Is Flume here. 
H/T: Your EDM
FOLLOW FLUME:
Facebook: facebook.com/flumemusic
Instagram: instagram.com/flumemusic
Twitter: twitter.com/flumemusic
SoundCloud: soundcloud.com/flume