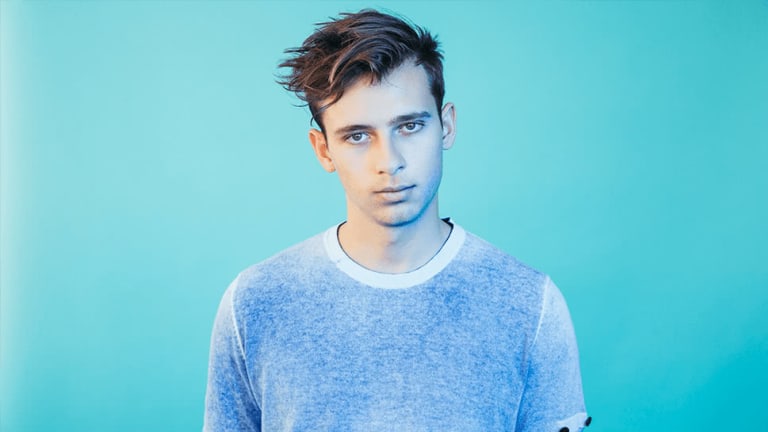 Flume and Reo Cragun Announce Upcoming EP, Quits
Flume has revealed that a collaborative EP with Reo Cragun is out this week.
Thus far in 2019, Flume (real name Harley Edward Streten) has made up for lost time with a series of releases. He broke a nearly two-year hiatus with a March mixtape titled Hi This Is Flume and followed it up with "Friends" featuring Reo Cragun and "Let You Know" featuring London Grammar. By the looks of things, he's got a joint EP with the former artist on the way.
Streten recently took to Twitter to announce the effort, teasing that Quits would arrive on Wednesday, July 31st. The news falls in line with remarks he made following his mixtape release indicating that "more shows and more music" were on the way.
Streten played no small role in popularizing what would become the future bass genre during the height of the EDM boom. His self-titled debut album came out in 2012, and he followed it up with the Skin LP in 2017. The Australian DJ/producer has proven himself capable of pushing boundaries in electronic music through the present day; Hi This Is Flume comprised hard-to-categorize songs deriving influence from styles like R&B, hip-hop and lo-fi.
It remains to be seen whether "Let You Know" will appear on Quits as neither artist has publicly disclosed a tracklist for the EP as of this writing.
FOLLOW FLUME:
Facebook: facebook.com/flumemusic
Instagram: instagram.com/flumemusic
Twitter: twitter.com/flumemusic
SoundCloud: soundcloud.com/flume
Follow Reo Cragun:
Facebook: facebook.com/ReoCragunMusic
Twitter: twitter.com/ReoCragun
Instagram: instagram.com/reocragun