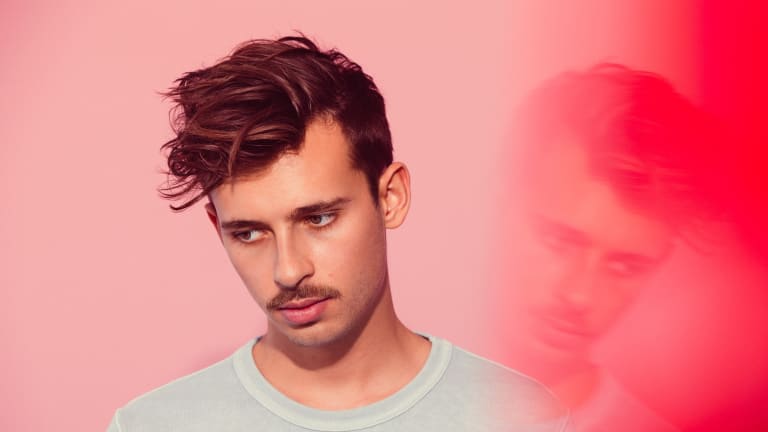 Flume Shares Free Sample Pack for Producers
"Wanted to put these out in the world and see what comes back."
Flume's latest offerings prove him as capable of electronic music innovation now as when he broke through during the height of the EDM boom. By the looks of things, he wants to inspire the same in others. The Australian DJ/producer has shared a free sample pack of the sounds that have characterized his 2019 releases.
Available in a no-frills Dropbox folder are 12 audio files along with a concise user agreement prohibiting producers from using the Flume brand name and allowing his team to use any resulting song to promote the project, among other stipulations. "...Wanted to put these out in the world and see what comes back," Flume (real name Harley Edward Streten) tweeted.
Streten's unique style largely influenced the rise of future bass, a genre that remains one of dance music's chief exports. He capped off a release hiatus following his 2017 Skin LP with this year's Hi This Is Flume mixtape, which yet again pushed the boundaries with a fusion of lo-fi hip-hop and R&B.
It remains to be seen what will result from the Flume Sounds project in the weeks to follow. Producers can download the sample pack here.
H/T: This Song Is Sick
FOLLOW FLUME:
Facebook: facebook.com/flumemusic
Instagram: instagram.com/flumemusic
Twitter: twitter.com/flumemusic
SoundCloud: soundcloud.com/flume