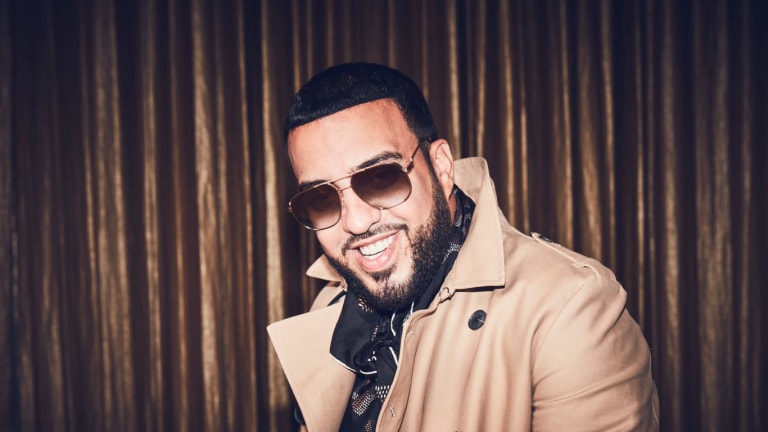 French Montana Receives U.S. Citizenship
He also continues his mission to help other undocumented students with powerful Mic.com documentary.
Last week, multi-platinum recording artist, global activist and first rap ambassador of Global Citizen Karim Kharbouch, better known by his stage name French Montana, who immigrated to the South Bronx from Morocco at age 13, released a powerful short documentary with Mic.com on the day that he received his U.S. citizenship.
Montana hosted a dinner for three very lucky high school dreamers at his home in California. Here, they all sat down together over dinner to discuss the importance of DACA and brought awareness to his "We Are The Dream" Campaign with educational non-profit Get Schooled. The #WeAreTheDream campaign targets high school to college-aged undocumented students and aims to help them attain higher education without barriers. Though Montana has already received his citizenship, he's working hard to ensure that other young people who remain undocumented in America have a chance to live out their dreams.
Please see French Montana's official statement below:
"I see my face in all of y'all 'cause, you know, I came here in '96, but they didn't have the DACA program and stuff like that when I came," Montana said. So, for me, when I got — After 12th grade, they basically just told me I couldn't go to college."
Earlier this year, Montana became the very first rap ambassador of Global Citizen for his continuous humanitarian efforts with DACA, maternal health care through the  Mama Hope #Unforgettable campaign, and his Pan African health and education movement into Morocco.
Check out the full video below