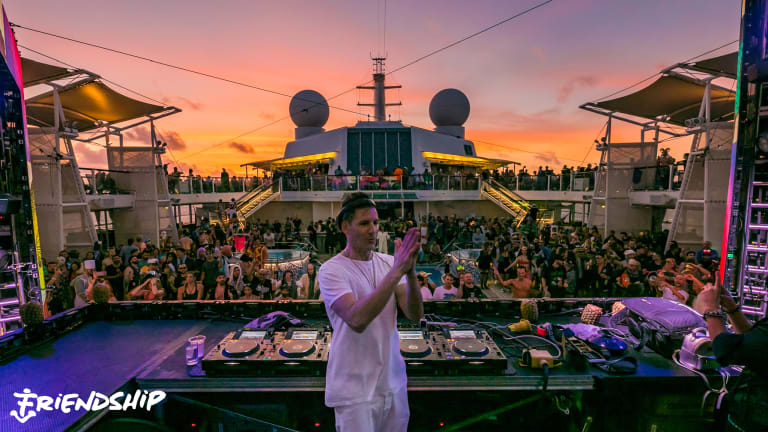 Lineup and Activities by Day Announced for FriendShip 2020
FriendShip's 2020 sailing is right around the corner.
While conventional music festivals prepare to announce their lineups early in the year, FriendShip is putting the final touches on its imminent sailing. The cruise ship gathering sets sail from January 6th-10th, 2020, and organizers have revealed its full schedule of headliners and activities in the final days of 2019.
Performances by the likes of TroyBoi, DUCKY, GRiZ, Green Lantern and others aboard the Royal Caribbean's Navigator of the Seas isn't all FriendShip attendees have to look forward to. As can be seen in the schedule, Monday and Tuesday include dozens of shipside activities, with island activities on Wednesday and Thursday as well as a private island party the final day.
FriendShip is the brainchild of Gary Richards A.K.A. DESTRUCTO, who formerly headed up the cruise ship festival Holy Ship!. He inaugurated FriendShip in 2018 under his new event brand, AMFAMFAMF.
For more information on FriendShip's 2020 sailing or to book a cabin, visit the event website.
FOLLOW FRIENDSHIP:
Website: thefriendship.com
Facebook: facebook.com/Friendshipamf
Twitter: twitter.com/Friendship
Instagram: instagram.com/thefriendshipofficial