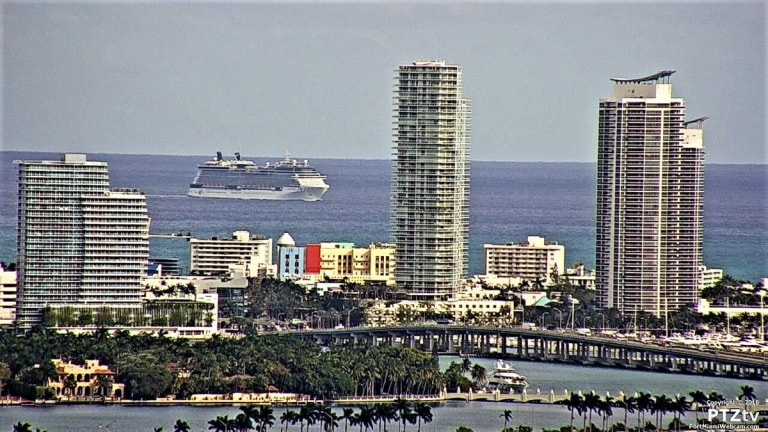 AMF Friendship Immediately Returns to Miami Following Medical Emergency
It has not been smooth sailing for AMF Friendship.
Yesterday, AMF Friendship made its debut but is already off to a rough start. The Celebrity Equinox cruise vessel had to make an abrupt U-turn back to the Miami port after an urgent medical emergency arose.
The Destructo-led cruise festival was headed towards the private island of Coco Cay. In less than 24 hours, it was forced to return to the port following a reported emergency onboard. Rather than calling a helicopter to head to open water, they made the logical decision to head back to land. Friendship has not released an official statement on the severity of the incident. 
Friendship is set to welcome Rufus Du Sol, Claptone, BOYS NOIZE, 2ManyDjs, Dixon and many more to the newest boat party. This is Gary Richards A.K.A. Destructo's first-ever cruise ship music festival. 
As of now, the ship has once again left the port and is back at sea. EDM.com will keep you updated as new information surfaces.  
FOLLOW FRIENDSHIP:
Facebook: https://www.facebook.com/Friendshipamf/
Twitter: https://twitter.com/Friendship
Instagram: https://www.instagram.com/thefriendshipofficial/