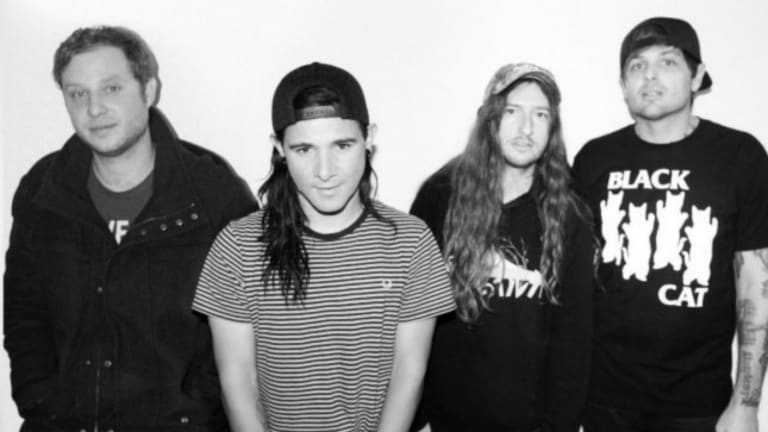 Skrillex Works to Make America Emo Again With a New From First to Last Song Titled "Surrender"
Get that eyeliner out and reactivate that MySpace page!
Since the release of their debut album Dear Diary, My Teen Angst Has a Bodycount, emo band From First to Last, have cemented themselves as icons in the genre. Why is EDM.com covering a new track from an emo band? Well, before he went on to become an undisputed legend in the dance music world, Grammy-winning and platinum-selling producer, Skrillex, was the lead vocalist of the band.

With Skrillex at the helm, From First to Last released two albums in the early 2000's and saw immense popularity in the emo/post-hardcore scene. After the release of their second album Heroine, Skrillex left the band to pursue his own music and became the scary monster that we all know and love. After years of popular releases and the creation of his own record label, Skrillex got the band back together and released their first track in almost a decade titled, "Make War".
Since the release of the track in early 2017, many months have passed with no From First to Last news. Many believed that "Make War"' was a one-off release and that Skrillex would not seriously pursue fronting the band again. However, lead-guitarist Matt Good dispelled those beliefs when he played a brand-new track titled "Surrender" at his Emo Nite Day set in Los Angeles.
Although we have no word on an official release of the track, a fan was generous enough to record the whole set and upload it to YouTube for all to hear. Be warned, the video isn't the best quality but the sound is pretty solid and will definitely tide us over until its release. 
Follow From First to Last:
Facebook: facebook.com/FromFirstToLast
Instagram: instagram.com/fftlast
Twitter: twitter.com/FFTLAST
H/t: Dancing Astronaut