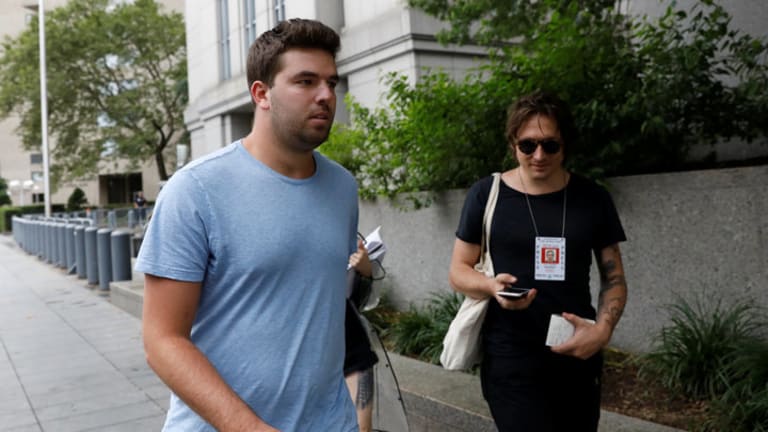 Fyre Festival's Organizer Hits a New Low, With New Fraud Charges
Billy McFarland allegedly sold $100,000 of fake tickets to fans trying to attend the Met Gala, Burning Man, and Coachella this year.
Following the trash fire that was Fyre Fest, Billy McFarland just can't help himself. Billy is facing a whole slew of new charges after being caught scamming fans while out on bail awaiting sentencing for Fyre Festival, according to the FBI and the U.S. Attorney's Office for the Southern District of New York. 
He has been charged with one count of money laundering and one count of wire fraud. Federal prosecutors said that he ran a company that sold fake tickets events like the Met Gala, Burning Man, and Coachella and sent sale proceeds to other bank accounts in efforts to hide his activity. 
In March, Billy pled guilty to two counts of wire fraud for the Fyre Festival disaster, where attendees paid more than $250,000 to travel to an ultra-luxe festival that did not meet expectations. (Has anyone really forgotten the cheese sandwich??)
In case you have forgotten all the fun, Fyre Festival wasn't even able to pay employees or reimburse anyone who bought tickets. After all the promised glitz and glamor by way of marketing materials and top models who had been paid to promote the event, it took a disastrous nosedive as soon as visitors began to arrive.. Instead of the promised luxurious villas, they were welcomed by wet mattresses, porta-potties, and disaster relief category tents.