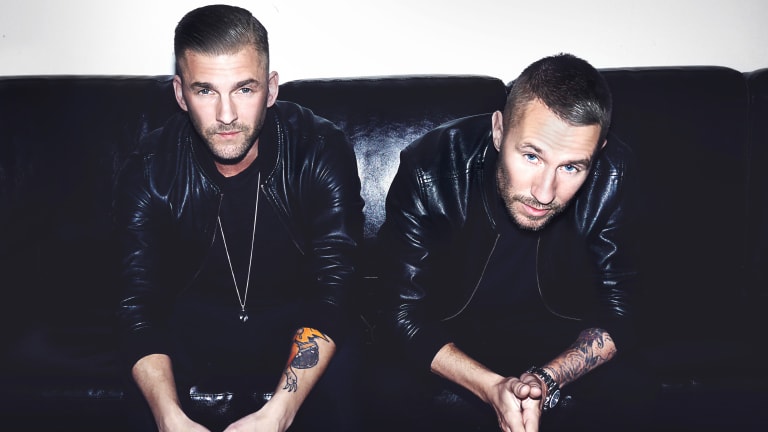 Galantis Cancel Shows Due to Ankle Injury Sustained During Festival Performance
The news immediately followed Galantis' announcement of their third studio album.
Christian Karlsson of Galantis has suffered an ankle injury forcing the duo to cancel all immediate upcoming shows. According to a statement, the injury was sustained during a recent festival performance.
The duo are currently on tour in the U.S., and already two forthcoming shows have been cancelled. More are expected to follow in the immediate future though Karlsson has stated he expects to be back on the road as soon as he's recovered.
It was a complicated week for Galantis fans. The sad news of Karlsson's injury was preceded by a separate piece of news they'd been waiting on for quite some time. the Swedish duo's new album, Church, is expected to arrive next year, they announced.
Several embedded signs along the way have have led us to the theme for Galantis' forthcoming effort. First, there was the duo's June collaboration with Yellow Claw, "We Can Get High" where the entirety of the music video was shot in a church. Then came "Holy Water" and most recently, their single "Faith" featuring none other than country music hall of famer Dolly Parton. 
All of those roads have brought us to Church, which based on the lead up, promises to be Galantis' biggest album yet. At the time of writing there's no indication as to when specifically Church will arrive - only that it will likely be early 2020.
Included in the duo's announcement was a link to churchofgalantis.com. The site prompts fans to input their contact information and provides a phone number to text the duo, (310) 299-3873. The move indicates fans are going to be best off signing up in order to stay in touch with Galantis for whatever drops next. 
FOLLOW GALANTIS:
Facebook: facebook.com/wearegalantis
Twitter: twitter.com/wearegalantis
Instagram: instagram.com/wearegalantis
Soundcloud: soundcloud.com/wearegalantis