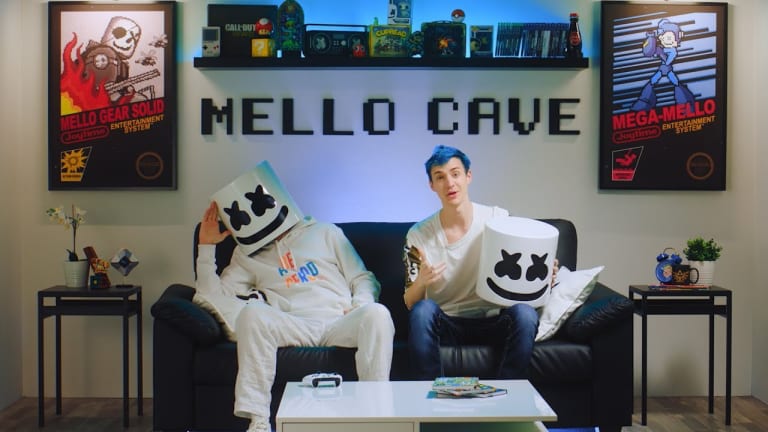 Marshmello Launches a New Gaming-Focused Digital Series
Watch some of your favorite personalities gaming with Marshmello straight up from the Mello Cave.
Marshmello is no novice to having his own series, but at the same time, we'll just have to wait and watch if "Gaming With Marshmello" will see the masked man outdo himself after "Cooking With Marshmello." Just last week, Marshmello and his Twitch famous buddy Ninja, showed off their gaming skills and won E3's Fortnite Pro-Am tournament, and now Mello has decided its time to take his gaming to the next level. 
Ninja takes the lead in the short promo video introducing "Gaming With Marshmello" which will see new episodes in the series every week. The series will see a variety of special guests join him as they play a variety of games for all to witness straight outta the Mello Cave.  While the trailer shows Mello playing some sort of a Rock Band game with Slushii, Ghastly, and Jauz, what games will be played is sure going to vary. 
Marshmello has also welcomed suggestions from his fans regarding what games they'd like to see him play since apparently, no game is off limits for the show! Tune into Marshmello's YoutTube channel every Friday from June 29th onwards to get your lowdown on who and what he's playing on Gaming With Marshmello!