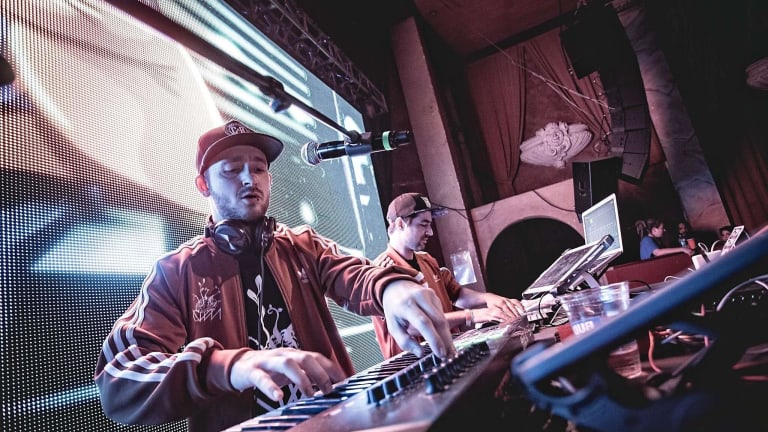 Ganja White Night Release New Album, The One, Announce Tour
Ganja White Night are hitting the road this fall.
Belgian bass duo Ganja White Night are diving into the next phase of their career with the release of their new full length album, The One.
While albums in the electronic music world have become more commonplace in recent years despite a heavily singles-driven market, albums are basically muscle memory for Ganja White Night. The One marks the duo's eighth studio effort to date.
For their latest offering the "Wobble Master" producers did not hesitate to remind listeners of their core strengths. Their tried-and-true wobble bass sound, wonky cadences, and crunchy distorted bass lines came out in full force. The One sees Ganja White Night in good company, teaming up with dubstep pioneer Caspa, Kannibalen Records' Apashe, and longtime collaborator Boogie T.
Ganja White Night took to Twitter to thank fans and comment on their newest work. "It's always a special feeling releasing a new album," they said. "You would imagine after our eighth LP we would get used to it but really we feel it in the opposite way."
Things are just getting started for Ganja White Night ,who will be hitting the road on tour starting next week. Tickets for The One Tour are available now.  
FOLLOW GANJA WHITE NIGHT:
Facebook: facebook.com/GanjaWhiteKnight
Instagram: instagram.com/GanjaWhiteKnight
Twitter: twitter.com/GanjaWhiteKnight
Soundcloud: soundcloud.com/GanjaWhiteKnight