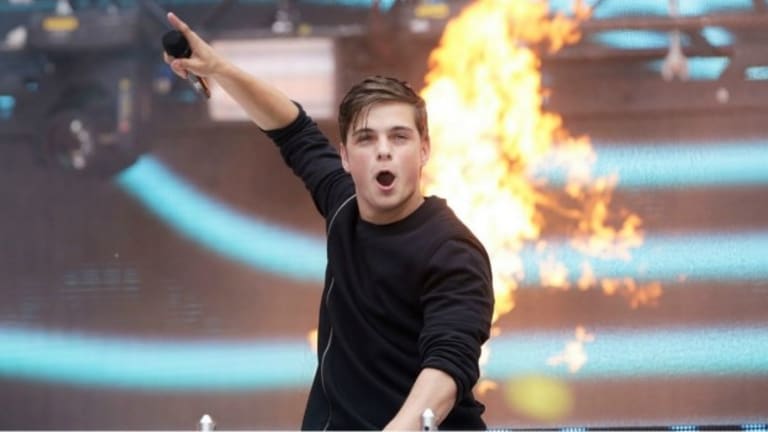 Martin Garrix Triumphs Over Spinnin' Records and Music All Stars in Landmark Lawsuit
The longstanding Garrix VS Spinning' Records lawsuit from the summer of 2015 may well finally have come to an end, or be on the way there at the least!
Martijn Garritsen, a.k.a. Martin Garrix had filed an ongoing lawsuit against giants Spinnin' Records and Music All Stars in the summer of 2015. As of earlier this morning, September 20, a judge at the Lelystad court in Netherlands has ruled his judgment in the favor of Garrix!
What this means is that the longstanding yet bittersweet relationship between Garrix and Spinnin' has come to an end. Garrix gets the rights and ownership to his songs which he had previously signed away back and the contracts he had signed with Spinnin' Records and Music All Stars remain now nullified and destroyed in essence.

The lawsuits against Spinnin' and Music All Stars were to the tune of € 3.7 million and € 650,000 respectively. But these lawsuits didn't go down without a fair share of rebuttal. Both the companies countered the suit alleging that Garrix's non completion and abandonment of his contractual obligations cost them losses to the tune of €6.4 million in revenue earnings!

The lawsuit was based on Garrix's claims that he has "fooled" in entering into contracts with Spinnin' and Music All Stars. He had signed a Record and Management contract in 2012 which he went on to renew in 2013. According to Garrix and his lawyers, there was a conflict of interest because both companies were at that point run by Eelko Van Kooten. As per Garrix and his teams allegations, his father and he were bullied into getting into this with the belief that this combination of agencies was their only option.
The judges at Lelystad court ruled in the favor of Garrix saying,
"During the talks in 2013 about renewing the production agreement with Spinnin' Records, there has been conflict of interest due to the CEO's double hats. Music All Stars had to take action at that time. For example, by assisting Garrix in the negotiations by an independent third party."
After all, in the renegotiation of Spinnin', the case maker was Music All Stars which equated to it being Eelko Van Kooten, who negotiates with, well himself!

In essence, this judgment comes as a huge victory for Garrix as in addition to getting the rights to his music back he also gets the rights as a 'phonogram producer'. Which means Garrix has been given back the rights and masters to some of his biggest hits, including the song that broke him onto the scene as an artist, "Animals." In layman's terms what this means is, the master's owner can operate the music at his own discretion and receive money when the number is utilized during an event, on radio, tv or in the catering industry. The fact that Garrix gets these rights can have big consequences, because many record companies let their artists pull away master's rights. "This can be a good effect for all artists," says Oktay Düzgün, Garrix's lawyer.
Garrix said in a statement, "I'm pleased with this outcome, not just for myself but also for all other DJs / producers, because this case was not just for me but for all my fellow artists."
A Spinnin' spokesperson said they were still reading the decision carefully to understand the scope of the major ruling and determine whether or not an appeal could be successful for them.
This news comes hot on the heels of the news of Van Kooten selling Spinnin' Records to Warner and exiting the company. Speaking about the verdict, Van Kooten said, "I've taken note of the verdict of the court, which, despite the fact that I do not have any shares in the companies, still has my interest. Given the size of the case, I have to study that statement well. In addition, my advice for Spinnin Records and Music All Stars to appeal will be included."

If this is the end, or there's more to come with a comeback appeal from Spinnin' still remains to be seen. But all in all, this seems to come as a major victory not only for Garrix but also a lot of artists who're burdened and fooled into Contracts which aren't necessarily in their best interests.

H/T: Quotient