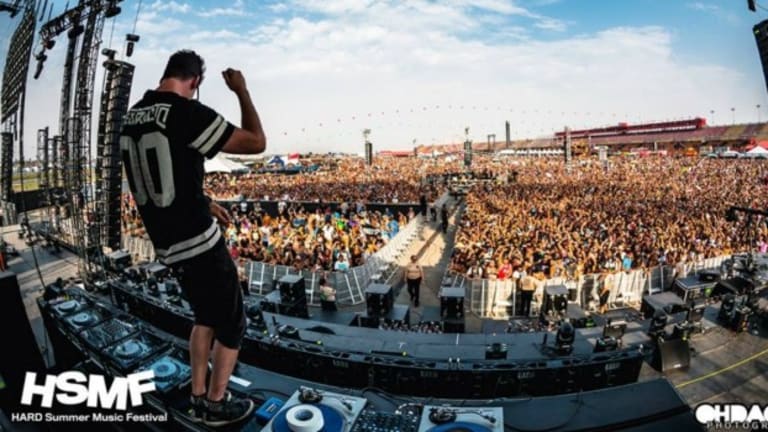 Gary Richards aka Destructo Calls it Quits with HARD Events and Live Nation
It's the end of an era! Gary Richards ask Destructo announces that he will be quitting HARD events and Live Nation after this weekends HARD Summer event!
What began as whispers, grew to roars in no time! By late afternoon, the internet was flooded with rumors and speculation regarding the news of the possibility of Gary Richards being nudged out of HolyShip and HARD events by Live Nation. And this didn't go down well with the HARDfam and the Shipfam to say the least.
This sparked a massive outburst with fans losing it on social media and on Twitter among other platforms with the hashtag #NoGaryNoShip. HolyShip regulars and friends of Richards', Boys Noize were among the first to come out in open support of the man behind HARD and HolyShip saying without him among other artists, they were likely to boycott HolyShip. In no time, Skrillex among more artists spoke out in his support as well. All of this was backed up by a powerful Change.org petition by the Shipfam reading, "At the end of the day, if you choose to give Gary the boot, or otherwise force him from Holyship, we pledge to make this hurt, and not physically, but financially." Most people, fans and industry insiders included, seem to make it heard loud and clear that they weren't taking the then rumors of Richard's ouster kindly.
Richards has been an integral part of the electronic music industry for years now not only for his DJ alias Destructo, but also as the whole and sole pioneering force behind HARD events. Gary Richards sold HARD to Live Nation in 2012 and had a 5 year contract with them as the CEO. Due for renewal this year, he had expressed his hesitation regarding the same in the past and told Variety, "I dunno. That's a good question. We shall see." going on to explain further.
Putting the rumor mills to rest later last evening, Gary Richards issued an official statement confirming he was parting ways with Live Nation and leaving HARD events behind as he moved on to pursue an "incredible new opportunity."
According to what credible sources close to the parties revealed to LA Weekly, Richards will be making his way to LiveStyle, the new and revamped post bankruptcy version of SFX who're behind festivals like Mysteryland, Electric Zoo and Tomorrowland!
HARD has sure had their fair shares of ups and downs over the years with venue woes galore to drug related deaths at the festivals. However, in what many are calling the end of an era, Richards aka Destructo will be playing (probably one of his last) HARD Summer sets this weekend and asks for each of you to join in and making the 10th Anniversary celebrations epic and the best ever! Get out there and give the man, who many big names in the industry owe shaping their success stories to, the respect he deserves!
H/T: Billboard