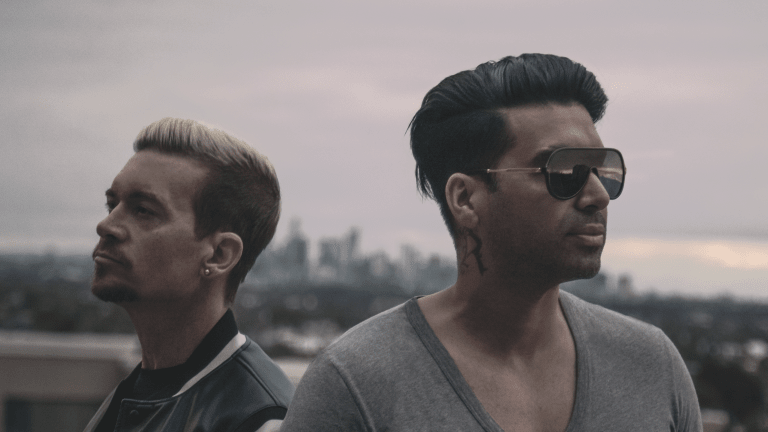 GATTÜSO Teams Up with Damon Sharpe in Catchy Summer Tune "When in Rome"
The music video features model Natalia Barulίch.
Over the course of the last year, Israeli-born GATTÜSO (real name Reem Taoz) has managed to deliver numerous memorable dance-pop records. From his breakout single "Who We Are" to the Disco Killerz partnership in "Million Things," the businessman-turned-DJ may be finding himself on the verge of becoming the next big EDM artist.
Having garnered over 20 million combined streams on Spotify and Apple Music, as well as charting on the top 10 Billboard Dance Radio charts, GATTÜSO is showing no signs of slowing down. Furthering his successful year is his latest release, a collaboration with Damon Sharpe titled "When in Rome."
The lighthearted track advances GATTÜSO's radio-friendly sound, blending dance and pop alongside a catchy sing-a-long melody. The airy record is accompanied by a music video that is just as lively.
Featuring Natalia Barulίch, the video clip prominently displays the cover girl in a same-sex love affair, encapsulating freedom and the decision to live in the moment. From countryside drives to dancing beneath a disco ball, the video follows the adventure and chemistry that plays out over a summer night.
Speaking on the track, GATTÜSO thought it was a perfect fit for him stating, "In the first seven seconds, I knew this was the one. I loved the story, I loved the message of the song... be free, be crazy, and love your life. That's what I do."
FOLLOW GATTÜSO:
Twitter: twitter.com/gattuso_music
Instagram: instagram.com/gattusomusic
Facebook: facebook.com/WEAREGATTUSO
FOLLOW DAMON SHARPE:
Twitter: twitter.com/damonsharpe
Instagram: instagram.com/damonsharpe
Facebook: facebook.com/officialdamonsharpe