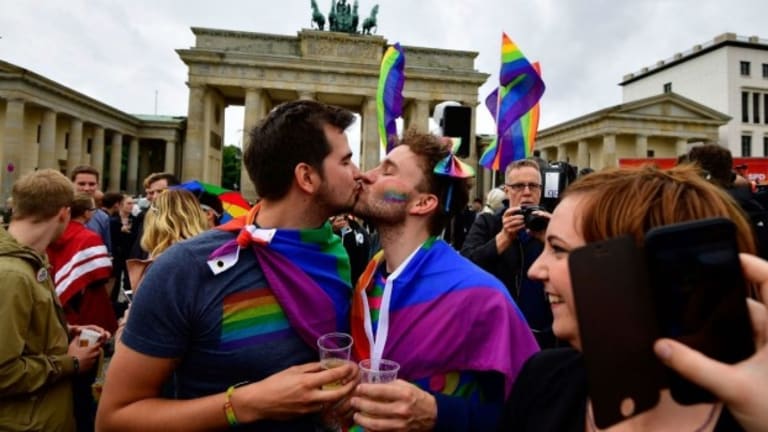 Germany Legalized Same-Sex Marriage On the Last Day of Pride Month
What a great way to end the month!
Early on Friday, Germany's parliament voted to legalize same-sex marriage. That day, thousands of people gathered in the streets to celebrate. Face paint, flags, banners, hugs, and kisses were all plentiful because yet again, love won.
This decision was made very quickly; only five days after Chancellor Angela Merkel allowed lawmakers to actually take a vote on the issue. Even though she voted against the issue, a majority of her party colleagues voted in favor, allowing for a historical change in law to be made. The official tally came to 393 votes in favor and 226 against, and 4 abstentions.
The celebrations this weekend will take place in more than just the streets of Germany. Many gay clubs will become a hotspot, especially in the country's capital of Berlin. The Local had an event last night, and SchwuZ and Kit Kat Club are sure to uphold their popularity as well. Later this month, other gay parties will also ensue including Herrensauna, Cocktail D'Amour, Homopatik, and Buttons.
H/T: Electronic Beats, NY Times