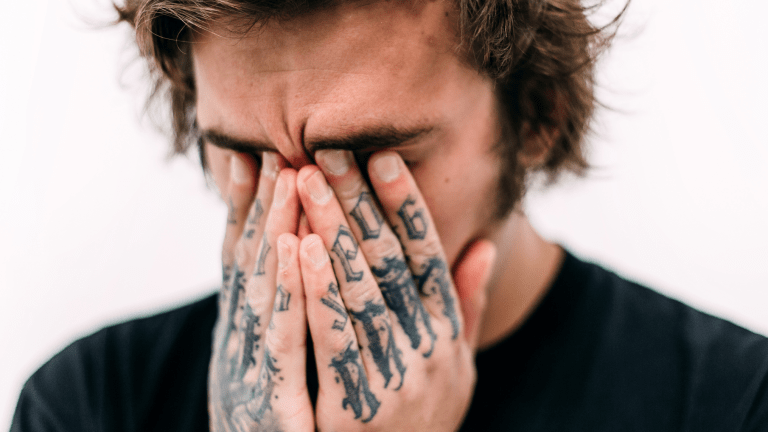 Getter Booed by Fans During Visceral Tour Stop at Stereo Live in Houston
Getter fans haven't unanimously celebrated his shift in creative direction.
Every successful artist must walk a fine line between staying true to themselves and pleasing their fans, but Getter's recent shift has elicited more wrath than he may have expected. A week after he tweeted that he would adjust his Visceral Tour performances in response to criticism from fans. It may not have been enough as he was booed by many of those who attended his set at Stereo Live in Houston last night.
The Visceral Tour, which kicked off last month, sees Getter (real name Tanner Petulla) deliver sets centered around his 2018 album of the same name. The effort marked a move away from the heavy drops for which he garnered a worldwide fan base in favor of more ambient, introspective sounds. Despite Visceral's widespread critical acclaim, the songs haven't entirely been received well by concertgoers expecting his previous style.
After heckling him during his Stereo Live performance, some attendees ridiculed him on social media. Others came to his defense, including his former tour manager, who wrote:
"The bass scene has some of the most toxic fans of any scene and it's so disheartening, it's fucking music... Someone poured their heart and soul into hours of work for it. If you don't prefer something cool, that doesn't mean go publicly belittle an artist because it didn't help your ecstasy-fueled head banging session. Really think we should make a conscious effort to weed out these inhumane 'fans.'"
Last night wasn't the first time Stereo Live patrons engaged in similar behavior. Last December, MUST DIE! condemned fans who complained about an opener playing house music before his set. 
Getter will resume his Visceral Tour with a performance tonight, March 16th, in Dallas, Texas. For more information or to purchase tickets, visit his website.
FOLLOW GETTER:
Facebook: facebook.com/getterofficial
Twitter: twitter.com/GetterOfficial
Instagram: instagram.com/getter
SoundCloud: soundcloud.com/getterofficial