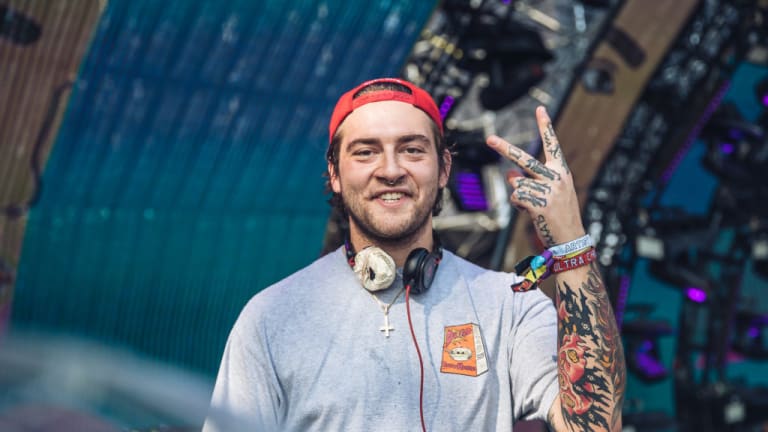 Getter Breaks Silence: "I'm Gonna Keep Putting Out Music for Me"
Getter plans to have his management run his social media accounts.
It's been the better part of two months since Getter abruptly canceled the remaining dates of his Visceral Tour over fan criticism. The Los Angeles DJ/producer has finally spoken up about the incident, expressing a desire to get back to making music - although conditionally.
"I think my problem is that I really do care what people think of my work, and I've accepted that," Getter (real name Tanner Petulla) wrote. "Everyone always says 'Don't listen to 'em,' but that's easier said than done. Call me what you wanna call me but at least I'm being honest for once."
Petulla also outlined recent lifestyle changes that had helped keep his music career from negatively impacting his mental health. "I'm gonna keep making music for me, and that's it," he wrote. "I'm gonna have my management run socials for me so I can keep this mindset going. Everything else in my life has been going so well. I feel like I have some fuckin' breathing room for once."
Petulla had made a significant departure from the raucous brand of bass music for which he became famous with the release of his 2018 album VISCERAL. The more ambient, experimental style bled into his performances on the corresponding tour, prompting a vocal minority of his fan base to heckle him and speak out against his creative shift on social media.
Getter also has a number of upcoming tour dates, the first of which being an appearance at Raymond James Stadium in Tampa, Florida on Saturday, May 25th.
FOLLOW GETTER:
Facebook: facebook.com/getterofficial
Twitter: twitter.com/GetterOfficial
Instagram: instagram.com/getter
SoundCloud: soundcloud.com/getterofficial