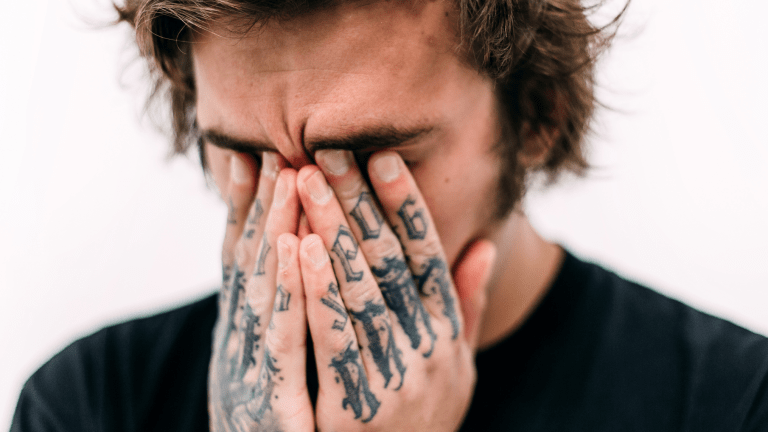 Getter Cancels Remaining Visceral Tour Dates Over Fan Criticism
"...The constant hate and the disgusting attitutes I'm faced with are destroying me."
It looks like the reactions to his Visceral Tour have finally made Getter reach a breaking point. The Los Angeles DJ/producer has released an impassioned statement announcing the cancellation of the rest of the tour dates.
Earlier in the day Getter (real name Tanner Petulla) tweeted "This is my last tour, over it." Later on in the evening, he followed it up with the below statement:
"I started the Visceral project to move forward with not only my career but my mental state. I thought this tour was an effort to make myself happy and prove to everybody that music is more than just raging on a weekend.

Imagine working toward something, putting in all your effort, time, and money into something that you feel could FINALLY separate you from the rest and show you DO have purpose. All to just get yelled at, booed and have shit thrown at you because it's not the cookie-cutter bullshit they are used to. Criticism is healthy. My friends and I frequently critique each other's work and it helps the final product. However, the constant hate and the disgusting attitudes I'm faced with are destroying me. 

I am not happy anymore
I am canceling the rest of the tour
I need to make myself happy
I can't do this shit man
The Visceral Tour has been speckled in controversy. The album from which it derives its name saw Petulla move away from the heavy dubstep for which he garnered worldwide renown, and on more than one occasion his fans have aired their grievances with his shift in creative direction.
There are currently nine more dates in the Visceral tour, including stops in Boston, Chicago, Montreal and Paris. Getter has yet to disclose a refund policy for ticket holders at the time of writing.
FOLLOW GETTER:
Facebook: facebook.com/getterofficial
Twitter: twitter.com/GetterOfficial
Instagram: instagram.com/getter
SoundCloud: soundcloud.com/getterofficial