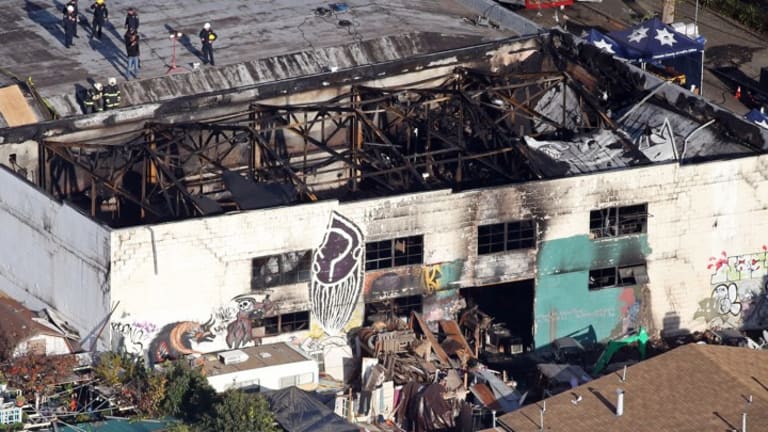 Ghost Ship Founder Snaps During Oakland Warehouse Fire Testimony
Derrick Almena grew combative in court about his involvement in the 2016 incident.
Back in 2016, a fire killed 36 people at a warehouse party in Oakland put on by Ghost Ship founder Derick Almena and creative director Max Harris. Now, Almena is giving a court testimony about his involvement, and from the looks of it, things are not going his way.
The Ghost Ship founder grew combative after a remorseful testimony went south upon prosecutor Autrey James' citation of one of Almena's statements to police that brought his credibility into question. Almena reportedly lost his temper in the courtroom. 
"It is obviously wise to never be combative. Keep in mind, he hasn't slept in three days. He's up there fighting for his life…He does come to court emotionally drained," said Almena's lawyer to the press. The lawyer claimed that the line of questioning in court was an unfair "character assassination" of Almena.
Both Derick Almena and Max Harris could face up to 36 years in prison, for 36 counts of involuntary manslaughter, if convicted on all counts. The testimony continues on July 11th. 
H/t: Dancing Astronaut