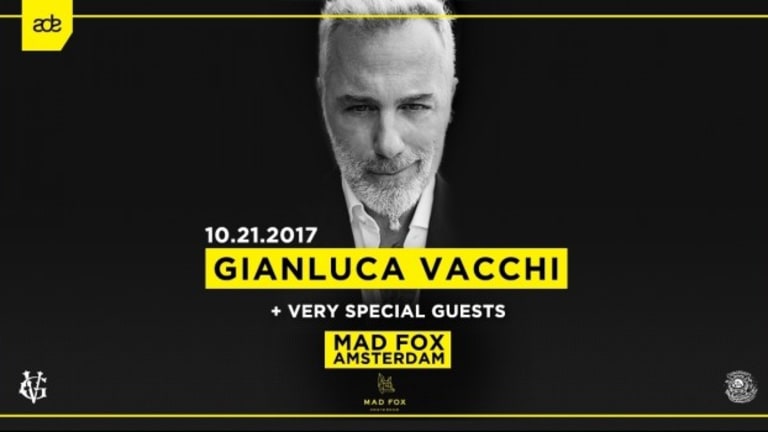 "The Coolest Man on Instagram" is All Set to Make his Amsterdam Dance Event Debut
The man has an undeniably great sense of rhythm which we've come to see by way of all his dance clips on social media. And now Gianluca Vacchi is all set to make his ADE debut as a DJ! Yes, the world is an amazing place
Feeling the "Saturday afternoon fever" this Wednesday much? Unless you've been living under a rock, we're sure you've been treated to the Instagram wonder that was the aforementioned Instagram clip by Italian Billionaire Gianluca Vacchi.
Son of an Italian billionaire from Bologna, Italy, who made his money designing and manufacturing machines used for packing vehicles, pharmaceuticals and food production, Vacchi's net worth is said to be around £350 million, with an approximate annual income of around £15m.
With over 11.2 million Instagram followers when last checked, Gianluca Vacchi has been doing rounds on the Internet for several amusing reasons since a while now. GQ bestowed the title of being "The Coolest Man on Instagram" to him with good reason! From his style and dapper looks to his tattoos, killer body and dance moves, it is hard not to take notice of him for whatever it is that clicks with you. People love him for varied reasons,from his eccentric personality, to his embodying of serious fitness goals and even just the way he makes age look like nothing more than a number!
Vacchi lives his life to the fullest to say the least and this comes across with just a glance at his supercar, private jet and yacht loaded social media posts. An Entrepreneur with a Business degree, the 50 year old Instagram sensation has now decided to set his eyes on the world of music as a DJ. While he has been polishing his skills off late, he recently released his very first track earlier this month called "Viento." The track received support from industry heavy weights like David Guetta and Dimitri Vegas and Like Mike paving Vacchi's arrival onto the scene further.
Following up on that, Vacchi is now all set to make his debut as a DJ at this year's Amsterdam Dance Event, and needless to say, in style! On October 21st, he is all set to host his very own Showcase at Mad Fox in Amsterdam where he himself will take to the decks along with a host of "Very Special Guests" yet to be announced. From swaying and grooving to the rhythm in his clips, he is now set to make people in attendance do the very same, to his beats!
The very first edition of Vacchi's event at ADE promises to be nothing short of a star studded affair, as are most of his parties. While we await the announcement for the guests to join Vacchi on the decks for the showcase, it is sure promising to be nothing short of a an absolute spectacle!
Tickets for the Showcase are now available here, grab them and get ready to, as the man himself loves to put it, "Enjoy!"