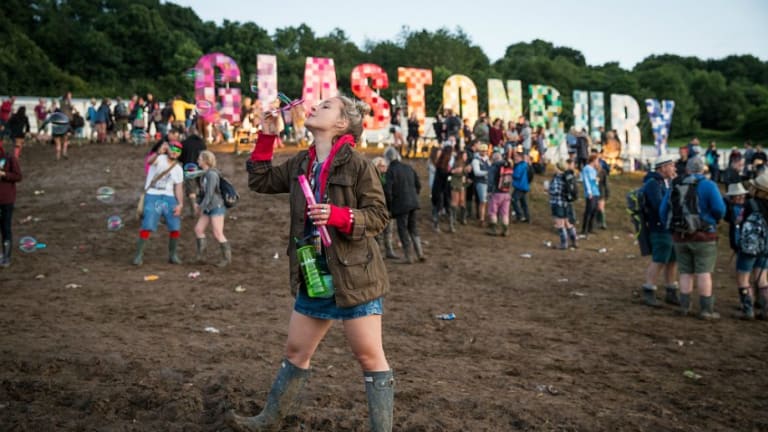 Glastonbury Makes an Effort to Save The Environment With Plans to Ban Plastic Bottles Completely in 2019
In a major move towards saving the environment, Glastonbury plans to ban plastic bottles festival-wide in its 2019 comeback!
Festivals generate immense amounts of waste at the end of their three or four-day run and the environmental impact all that waste leaves is intense and unimaginable. 
While festivals are trying to make attempts in their own ways to reduce these very impacts and go-green as far as they can, Glastonbury has been leading the way for years with their efforts in its Somerset home ground. 
From 2014 when they introduced stainless steel bottles in combination with free water refill kiosks which were free of cost, to 2016 when they implemented their "Love the farm...Leave no trace" campaign which encouraged concertgoers to carpool to the venue, limit litter, recycle and refill water bottles among more. 
However, in spite of all these initiatives, the festivals 200,000 odd attendees end up using a whopping 1 million plastic bottles over the five-day festival. And what this results in is nightmarish clean-ups of the venue that have lasted as long as two weeks back in 2016 in spite of 1300 volunteers being on site simply to sort recycling! 
While 2018 is one of the "fallow years" when Glastonbury will not be taking place in order to give the farmland time to recoup, 2020 is going to be the 50th Anniversary of the festival and they sure have major plans in store for the big celebration. But in the meantime, they are gearing up for the 2019 edition which will be taking place from June 26-30, already with much anticipation. 
Speaking about one of the major initiatives the festival wants to take in 2019 with regards to completely banning the use of plastic bottles at the festival, Emily Eavis told BBC 6 Music, 
"There's lots going on at the moment. "We're working on banning plastic bottles. It is an enormous project, it's taking a lot of time to tackle it with all the different people we work with. That's the big project at the moment, to get rid of plastic bottles across the whole site."
While 2019 may still be a long while away, this hasn't stopped the rumor mills from churning with regards to the potential line-up. While the boss man, founder Michael Eavis dropped some hints regarding the line up at the recent VO5 NME Awards where they bagged the award for Best Festival supported by ID&C, he stated there would be "two or three (acts) that had never played." And that was all that was needed to get everyone's minds to work guessing! 
Who do you think will make the Glastonbury '19 lineup? Or shall we say who do you wish will make it there, other than yourself ofcourse, yeah?