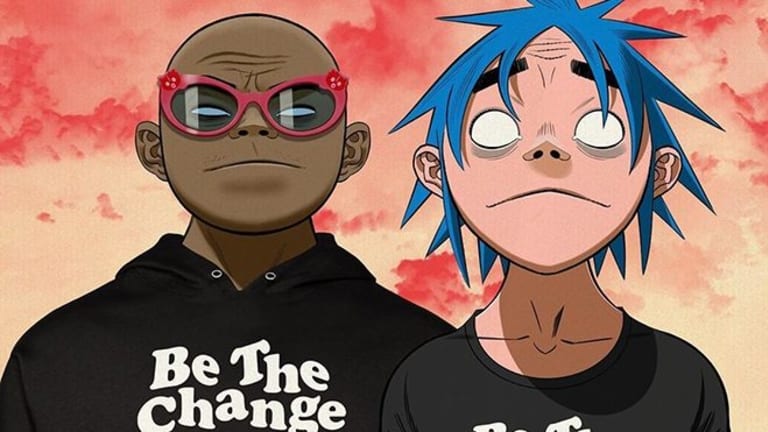 Gorillaz Share Powerful Black Lives Matter Instagram Post: "White Supremacy Must End"
Gorillaz took to Instagram in fierce solidarity with the Black Lives Matter movement.
Grammy Award-winning virtual band Gorillaz have come out in vehement support of the Black Lives Matter movement, taking to Instagram to share a powerful statement amid nationwide protests surrounding the death of George Floyd.
"Gorillaz are enraged at the death of George Floyd and many before him at the hands of systemic racism and police brutality," the post reads. "It's time to be the change and play an active part in the fight for justice and equality."
Gorillaz, who recently released a collaboration with the late Afrobeat pioneer Tony Allen, pulled no punches in their post, declaring, "White supremacy must end." They also indicated that they are planning to take further action by closing the post with, "More to follow."
To further drive home their commitment to fighting racial inequality, Gorillaz launched a special "Be The Change" merch line in which all proceeds from sales will benefit London-based educational charity The Black Curriculum, a social enterprise that teaches Black British history to young people in the UK. You can purchase your threads here.
FOLLOW GORILLAZ:
Facebook: facebook.com/Gorillaz
Twitter: twitter.com/gorillaz
Instagram: instagram.com/gorillaz
SoundCloud: soundcloud.com/gorillaz