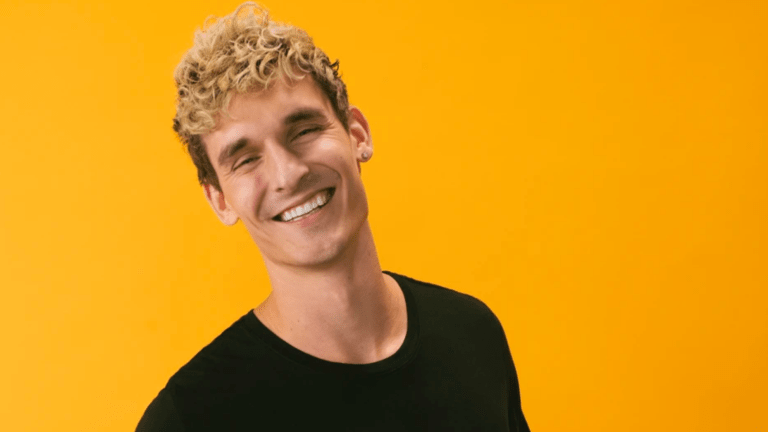 GRiZ Says He's Done With Seven Days a Week of Touring
Is this the last bus tour we'll see from GRiZ?
In a new interview with This Song Is Sick, GRiZ (real name Grant Kwiecinski) commented that he may be done with full scale "seven shows a week" tours in the future. The "It Gets Better" producer is currently on the road amid his second leg of the Ride Waves tour. 
He said this style of bus tour could be his last, explaining:
"This tour might be the last like touring tour...Like buses, and seven shows in a fuckin' week like this is probably gonna be it. Ride Waves season 2 will be hopefully the last Griz tour tour where its like multiple shows a week in every single city between the east coast and the west coast. There's other things I want to do with my life...I need to create space for that, so this isn't a farewell to playing shows – this is a farewell to a touring format."
By his own admission, Kwiecinski is not saying farewell to shows entirely; rather he's cutting back on the frequency of his shows. GRiZ has ultimately realized there's more he'd like to be doing that does not involve traveling for shows in different states on a daily basis. He additionally confirmed that his recent back to back performances at Red Rocks Amphitheatre would be his last at the venue. 
Some have speculated Kwiecinski has bigger ambitions for his shows that cannot be served by the standard tour format, but at this point in time there's no certainty as to what he'll be up to next. 
Tickets to forthcoming dates on GRiZ' Ride Waves Season Two tour are available now.
FOLLOW GRIZ:
Facebook: facebook.com/mynameisGRiZ
Twitter: twitter.com/Griz
Instagram: instagram.com/griz
Soundcloud: soundcloud.com/griz