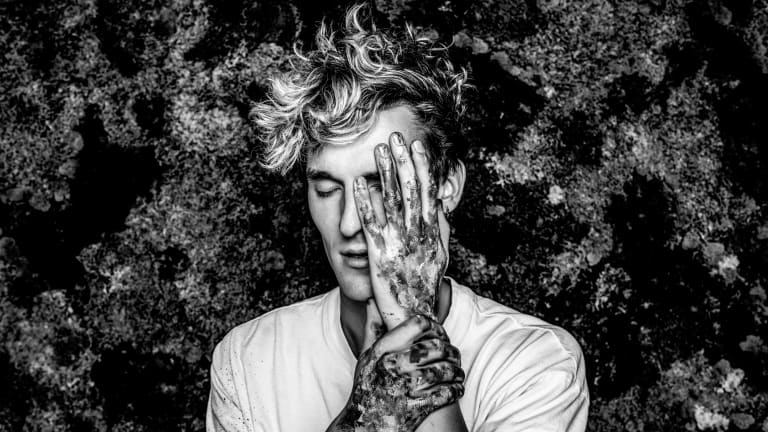 GRiZ Ends Yearlong Hiatus with "It Gets Better" and "Can't Get Enough"
GRiZ just dropped his first releases in over a year.
In the fast -paced world of electronic music, producers release music more regularly than ever before. Couple this trend with a similarly demanding social media landscape, and it's easy to feel like your favorite artists are accessible at all times - unless they opt out of the system entirely.
Such was the case with GRiZ, who has been notably silent on the music front for over a year. Additionally, the Denver producer has maintained a social media blackout showing minimal digital activity for the majority. Fifteen minutes ago, however, both hiatuses abruptly ended.
Taking to Facebook Live, GRiZ announced the immediate release of two new songs. The first, "It Gets Better," is a multi-genre infused feel-good anthem featuring DRAM. Having collaborated with Chromeo on "Must've Been" earlier this summer, DRAM delivers similarly soulful vocals over GRiZ's funk-inspired production. This stylistic combination remains tried, tested, and true.
Meanwhile, "Can't Get Enough" sees GRiZ employing more experimental measures. The hip-hop-heavy track showcases' GRiZ own abilities as a singer, effectively making his vocal debut. The multi-instrumentalist seemed to have no trouble rapping a verse, adding yet another facet to his already versatile skill set. 
With this decisive return to form, hopefully we'll be getting more exciting GRiZ developments sooner rather than later. In the meantime, stream or download "It Gets Better" and "Can't Get Enough" across platforms here.
Follow GRiZ:
Facebook: https://www.facebook.com/mynameisGRiZ/
Twitter: https://twitter.com/Griz
Instagram: https://www.instagram.com/griz/
SoundCloud: https://soundcloud.com/griz