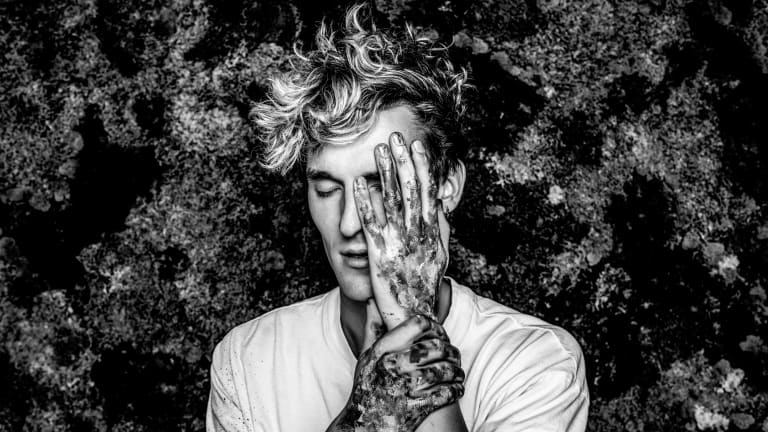 GRiZ Collabs with LGBTQ Advocacy Group It Gets Better Project on Video
"I made the song 'It Gets Better' as a reminder to myself."
At the beginning of the month, GRiZ ended a yearlong hiatus with two new singles titled "Can't Get Enough" and "It Gets Better." In a video shared today by the It Gets Better Project, the Detroit DJ/producer and instrumentalist talks about his inspirations for the latter track.
For the first half of the video, GRiZ (real name Grant Kwiecinski) describes how growing up homosexual led to feelings of isolation that only subsided when he made a group of queer friends in college. "It absolutely changed my life," he says. "It changed my perception of who I was and feeling comfortable with my own personal sexual identity, which is as unchangeable as the color of my skin..."
Kwiecinski admits that he still struggles with his self-perception in the second half of the video, however. "I made the song 'It Gets Better' as a reminder to myself," he explains. "I go through struggles and difficulties in the day to day."
It Gets Better is a nonprofit organization founded in 2010 by gay activist and author Dan Savage and his husband, Terry Miller. The initiative aims to curb suicide among LGBTQ youths by offering the perspectives of influencers like Kwiecinski as a form of encouragement.
GRiZ has also launched a #GivingTuesday fundraiser for the It Gets Better Project with the goal of generating $5,000 in donations. Learn more about the endeavor on its Facebook page.
FOLLOW GRIZ:
Facebook: https://www.facebook.com/mynameisGRiZ/
Twitter: https://twitter.com/Griz
Instagram: https://www.instagram.com/griz/
SoundCloud: https://soundcloud.com/griz