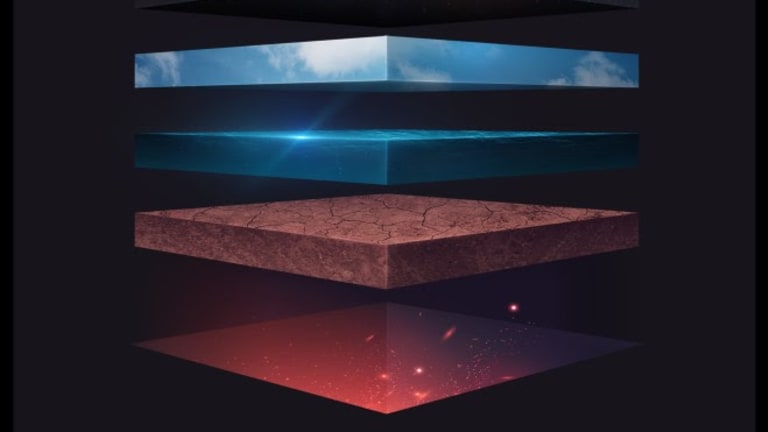 Gryffin Announces Revolutionary New Live Show to Close Out the Summer
The performance follows up the artist's debut album, Gravity Pt. 1 and previews its sequel release, Gravity Pt. 2.
Electronic artist and producer Gryffin (real name Dan Griffith) has announced a headlining show at The Brooklyn Mirage on August 16th. Dubbed Gravity II Live, hinting at the show's direct relationship to an upcoming new album, the performance will be a one-of-a-kind live show promising to take the original Gravity set to "the next level," according to an Instagram post. 
Presented by Avant Gardner and The Bowery, tickets for the concert went on sale April 5th. Its poster design matches the artwork for "All You Need to Know," a collaboration with SLANDER and with vocals from Calle Lehmann that was released March 27th. The selected outdoor venue is iconic in New York's electronic scene, boasting a summer schedule including Kaskade, Malaa and Rezz. 
Griffith jumped into the scene with remixes of Top 40 tracks before releasing "Feel Good" in 2017 with Illenium and Daya, moving him into the spotlight. The New York-based musician's worldly, bass-heavy sound uplifts and excites, earning him a devoted following of millions. Gravity Pt. 1, his debut album, came out in December of 2018. Part II is to come, according to the artist's socials.
FOLLOW GRYFFIN:
Facebook: facebook.com/gryffinofficial
Twitter: twitter.com/gryffinofficial
Instagram: instagram.com/gryffinofficial
Soundcloud: soundcloud.com/gryffinofficial