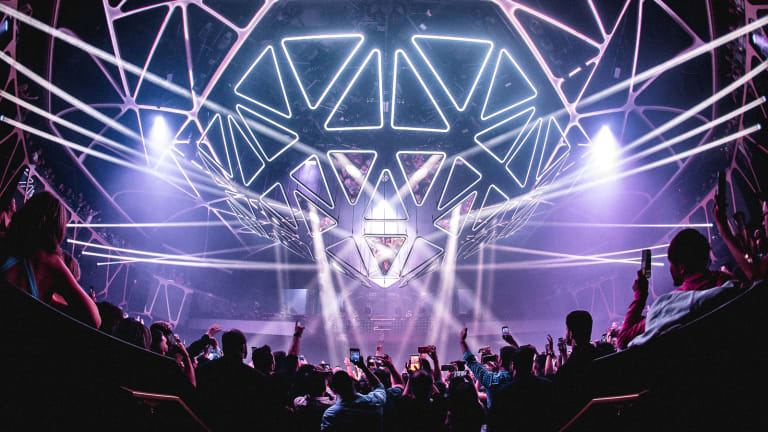 Check Out the First Photos from The Hakkasan Grid's Grand Debut
Hakkasan Nightclub gave their space a significant upgrade.
With new players like KAOS raising the bar on the already high production values of Las Vegas superclubs, Hakkasan Nightclub knew they had do something drastic. The result was The Hakkasan Grid, an overhead lighting installation that was unveiled on the evening of Thursday, May 16th.
Tiësto delivered one of his high-energy sets as attendees were treated to the larger-than-life visual spectacle. The Hakkasan Grid is the largest kinetic light installation of its kind, extending 30 feet and weighing in at 12,000 pounds.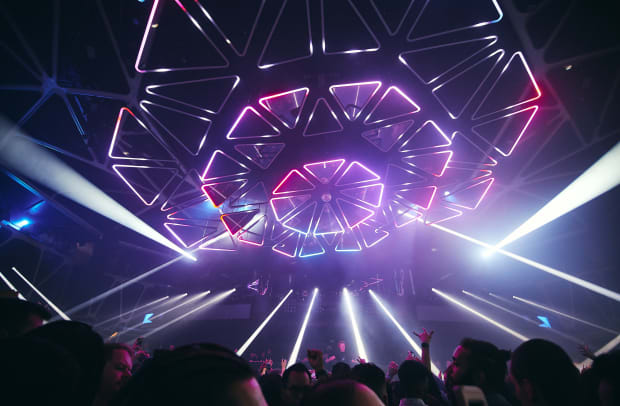 "The nightlife industry requires constant evolution and excellence, and we pride ourselves on consistently rising to this challenge and providing our guests with unforgettable, transformative experiences," Hakkasan Group Vice President of Entertainment James Algate had told EDM.com last month. "We're thrilled to yet again push the boundaries of nightlife with the new Hakkasan Grid."
Find Hakkasan Nightclub's full entertainment schedule and all other information here.
FOLLOW HAKKASAN LAS VEGAS HERE:
Facebook: facebook.com/HakkasanLV
Twitter: twitter.com/HakkasanLV
Instagram: instagram.com/hakkasanlv