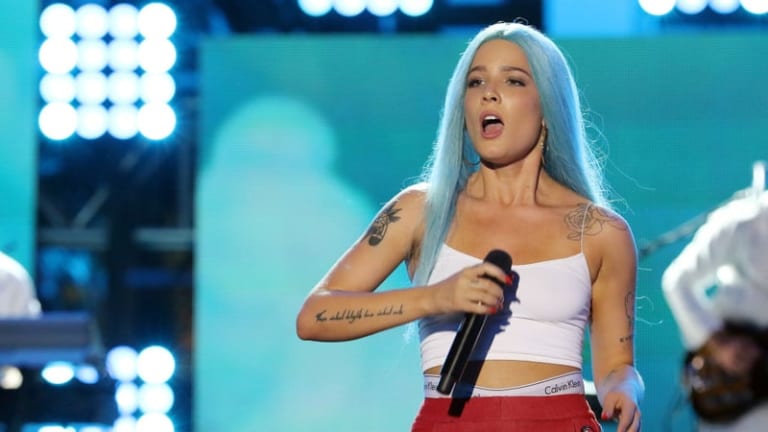 Halsey Breaks Down At Music Festival Post G-Eazy Split
Halsey cries at Common Ground Music Festival after her break-up announcement from G-Eazy.
Does love still exist? It's hard to believe it does when Halsey and G-Eazy call it quits. The couple made their love extremely public, posting their infatuation with each other throughout social media. Did he cheat? Was Halsey overbearing? We may never know. Halsey posted to her Instagram story a few days ago, announcing the sudden separation between the two. 
Halsey:
"G-Eazy and I are taking some time apart. I'm eager to continue the upcoming passage of time dedicating myself to my art and career, and the duration of my tour. I wish him the best. Thanks for respecting our privacy at this time."
It looks like Halsey might be taking the break-up harder. Last night, the singer began crying during her performance at Common Ground Music Festival. During the song "Sorry", she broke down for a short period of time. We hope the starlet recovers quickly.