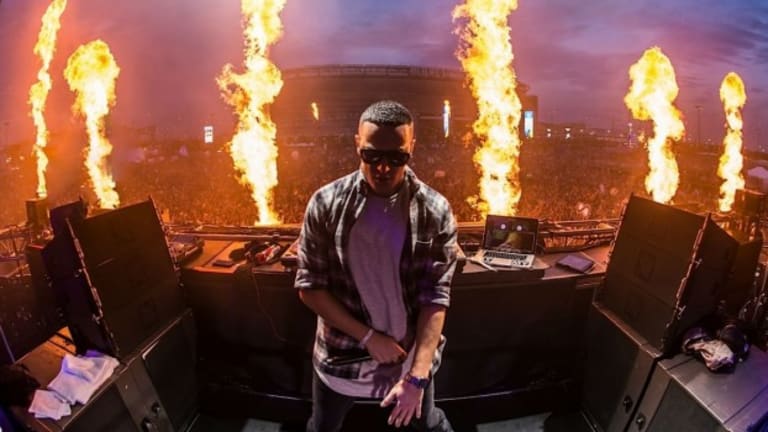 Happy Birthday DJ Snake! Celebrate by Listening to His Hottest Tracks
What tracks are you bumping on his birthday?
Over the years, DJ Snake has performed at countless venues, nightclubs, and festivals all around the world. This producer, based out of Paris, France, has grown a massive fan base all starting with the release of his first single "Bird Machine" in 2013. DJ Snake has made a massive impact on the world in these past 31 years by creating innovative music, collaborating with notorious artists, and more.
Go back in time to relive some of our favorite DJ Snake songs from throughout the years in honor of today. Happy birthday William!
Bird Machine (feat. Alesia)
Does anyone else remember how this song blew up on Vine (RIP)?
Birthday Song (Parisian Vision)
One of many Parisian Vision tracks, this "Birthday Song" has an unexpected drop that transforms the track into a big room mix.
DJ Snake & Lil Jon - Turn Down for What
One of the first official singles released by DJ Snake, this track really put his name on the map! This song caught the attention of many including Katy Perry and Michelle Obama!
Dillon Francis & DJ Snake - Get Low
DJ Snake's catchy collaboration with Dillon Francis has gotten over 441 million views on Youtube!
Major Lazer & DJ Snake - Lean On (feat. MØ )
Undoubtedly one of DJ Snake's most well known songs, Lean On has been played billions of times across radio stations and streaming devices. As a matter of fact, you'll probably still hear it play this festival season.
Propaganda
"Propaganda" won over the hearts of many heavy trap fans instantly! Shortly after its release, DJ Snake dropped a massive remix pack featuring nearly a dozen artists like Kill The Noise, Valentino Khan, & More!
Let Me Love You (feat. Justin Bieber)
This is one of the singles released for DJ Snake's debut album, "Encore"! No one can deny a little Biebs once in awhile...right?
This is only a handful of some of his hits. Which tracks did we miss?