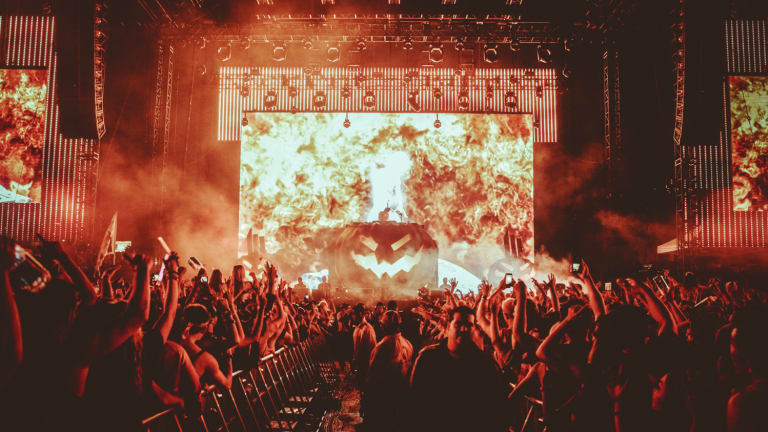 Put Your Party Pants On, Hard Day Of The Dead Is Back!
Hard Day of the Dead is making its triumphant return to Los Angeles, CA.
It's official. Our favorite Halloween festival is returning this fall better than ever! For 10 years, HARD Events has graced us with countless music events, evolving and improving throughout its existence. Founder Gary Richards birthed Hard Summer, Holy Ship, and the legendary Day of the Dead. The festival debuted in 2012 and quickly became LA's Halloween utopia. In 2014, the festival sadly experienced 2 deaths from the weekend, leading them to make the 2015 event for only 21 and over attendees. 
Since then, we haven't gotten another DOTD festival... until now! Insomniac has taken ownership of HARD events and has announced they will be reviving the festival! Yesterday, they posted cryptic pictures on social media, combining DOTD pictures with lettering that read "DIA DE LOS MUERTOS". We are internally screaming. 
Today, they confirmed with a new post that Day of the Dead will be back November 3rd in a new venue, the LA State Historic Park. The festival has previously been hosted at the Pomona Speedway but is making a major upgrade at this new location. The Historic Park has hosted legends Swedish House Mafia, Zedd and many others in the grassy haven. 
Start picking out your best Halloween outfits and look out for tickets/lineup here!