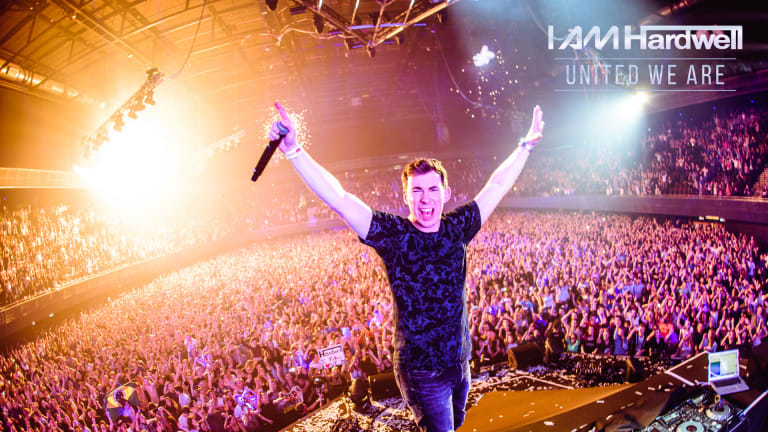 Hardwell Announces The Story of Hardwell (But Not What It Is)
Hardwell announced what may be an autobiographical documentary or book.
This year has been a rather eventful one for Hardwell and his fans but the Dutch legend doesn't seem to be done just yet. He took to his social media three days ago with daily countdown posts to reveal something called The Story Of Hardwell.
Hardwell (real name Robbert van de Corput) made posts over the past several days leading up to the announcement of The Story Of Hardwell. Images that counted down the days were captioned with hints like "It is time..." and "The past 16 years of my life, let's share some memories."
While it remains unclear exactly what The Story Of Hardwell could be, we're guessing it is an autobiography by way of either a documentary or a book. About five years ago, the then DJ Mag #1 DJ released a documentary titled I Am Hardwell. Telling the story of his exponential growth from up-and-coming artist to international superstar, it provided a captivating inside look into his career. 
Hardwell took the world of music by shock when he announced his indefinite hiatus from DJing a few months ago. In true Hardwell style, he went on to announce he would play one final show at that time during Amsterdam Dance Event (ADE). In what turned out to be an extremely emotional and memorable event at the Ziggo Dome, he closed out with a tear-jerking closing speech teasing his return.
EDM.com will keep you posted with more information on The Story Of Hardwell when the recently retired DJ/producer makes it available.
FOLLOW HARDWELL:
Twitter: https://twitter.com/HARDWELL
Facebook: https://www.facebook.com/djhardwell
Instagram: https://www.instagram.com/hardwell
SoundCloud: https://soundcloud.com/hardwell