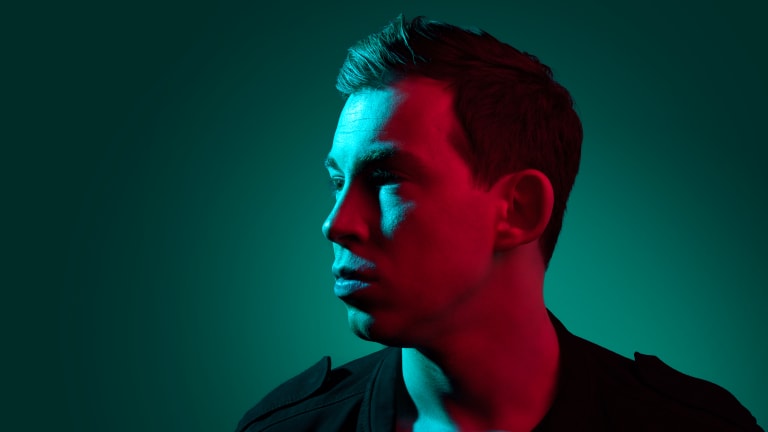 Did Hardwell Perform at ADE Under the Alias "Mr. X?"
A masked producer who shares a striking resemblance to Hardwell performed at this year's ADE.
UPDATE: Hardwell's manager has addressed his fans' speculation.
A mysterious performer at Sunnery James & Ryan Marciano's Amsterdam Dance Event (ADE) party over the weekend sent the internet into a spiral of discussion and speculation. The anonymous producer by the name of "Mr. X" played a warmup set before the official opening of the show. Not to be confused with the Resident Evil villian of the same name, fans believe this masked performer is none other than Hardwell in disguise.
The rumors started after a picture captured at the event was posted to Reddit. As you can see in the embedded image below, the masked performer and Hardwell (real name Robbert van de Corput) share a striking resemblance. 
Making the theory even more believable is a post from Sunnery James' Instagram account, confirming that Hardwell was indeed at the event he was rumored to play. 
If Mr. X is actually the Dutch superstar producer, this would mark his first performance in a year since taking a hiatus. Interestingly enough, the last show he played before his break was at ADE 2018.
According to a commenter on the original post, the set was mostly tech house, straying from his typical progressive house or big room sound. 
At the time of writing, Hardwell has not officially commented on the alternate identity rumors.
FOLLOW HARDWELL:
Twitter: twitter.com/HARDWELL
Facebook: facebook.com/djhardwell
Instagram: instagram.com/hardwell
SoundCloud: soundcloud.com/hardwell