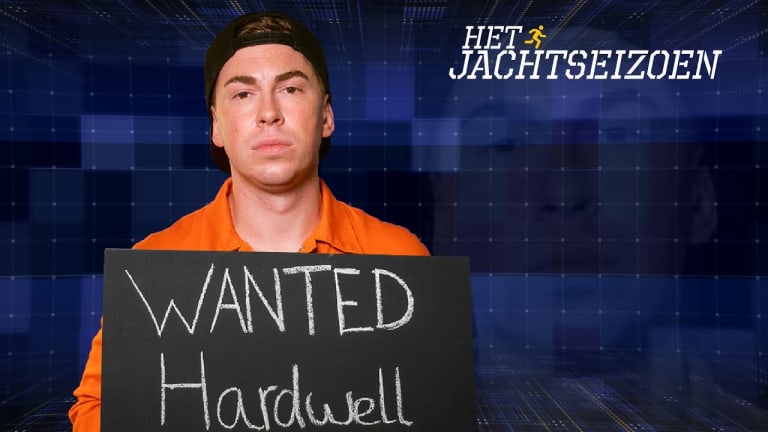 Hardwell Attempts To Escape From Prison on Dutch YouTube Series, Jachtseizoen
The Dutch producer outwits his competitors on StukTV.
Now that Hardwell is no longer touring, his schedule is open to try out new things. This apparently includes participating as a contestant on a Dutch YouTube competition series. The Revealed Recordings label head was the star on an episode the StukTV series Jachtseizoen that aired Saturday, October 26th. 
The premise of the series is each week a new guest will compete against the cast of StukTV in a prison break game. Hardwell (real name Robbert van de Corput) was given a 20-minute lead to escape the prison and avoid his "guards" for four hours. The true challenge lay in the fact that every 10 minutes his location was transmitted through GPS to his opponents. 
Find out if the music titan succeeds in the video below.
Just because the Dutch DJ/producer has ceased touring and is now a professional prison escapee does not mean he has any plans of giving up on his music career. He's fresh off a successful collaboration with MAKJ and Deorro on the track "Left Right" featuring Fatman Scoop. Prior to that, he dropped the extensive 51-track mix compilation Revealed Volume 10. Who doesn't want to see producers explore outside of their overwhelming schedules and have some fun?
H/T: Dancing Astronaut
FOLLOW HARDWELL:
Twitter: twitter.com/HARDWELL
Facebook: facebook.com/djhardwell
Instagram: instagram.com/hardwell
SoundCloud: soundcloud.com/hardwell