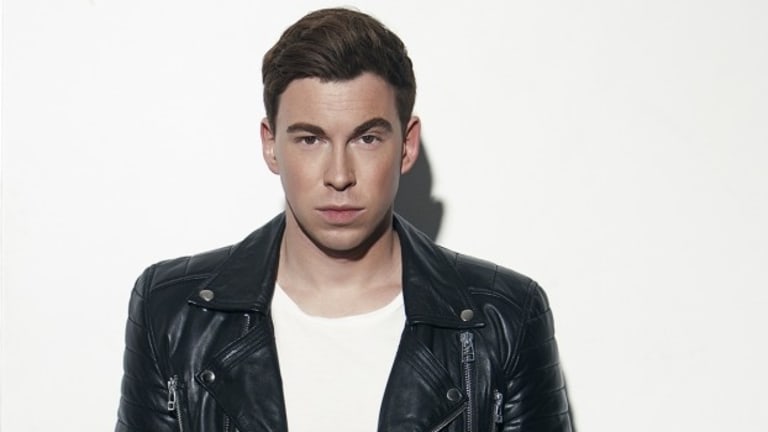 Watch Hardwell Deliver a Tearful Speech After His Farewell Performance
Check out the video of Hardwell's two-hour performance with the Metropole Orkest.
Emotions ran high at the end of Hardwell's final performance last weekend as evidenced by footage of the show. The Dutch superstar DJ/producer closed out the sold-out Ziggo Dome event with a heartfelt speech that brought him to tears.
With the Metropole Orkest behind him onstage, Hardwell (real name Robbert van de Corput) stepped out from behind the DJ booth as the last song of his set drew to a close. Addressing the audience on the mic, he said:
What can I say, Amsterdam? Thank you guys, all of you guys, so much for fulfilling my dreams. Thank you guys so much for this opportunity to show something more musical than I normally do - together with these guys, obviously. Thank you guys so much for showing up and believing in us. This night shows that music is uniting people. It can be dance music, it can be classical music, it can be jazz, it can be R&B, whatever you name it - but music is the most universal language on earth and you guys proved in tonight. Thank you so much. 
Shortly thereafter the audience erupted into a "Hardwell" chant, causing the Revealed Recordings label boss to openly weep. In perhaps the most telling moment, he ended his speech by saying, "Thank you so much, I will be back!"
The full two-hour video of Hardwell's farewell performance is below, with his speech beginning shortly before the 2:06:00 mark.
FOLLOW HARDWELL:
Twitter: https://twitter.com/HARDWELL
Facebook: https://www.facebook.com/djhardwell
Instagram: https://www.instagram.com/hardwell
SoundCloud: https://soundcloud.com/hardwell