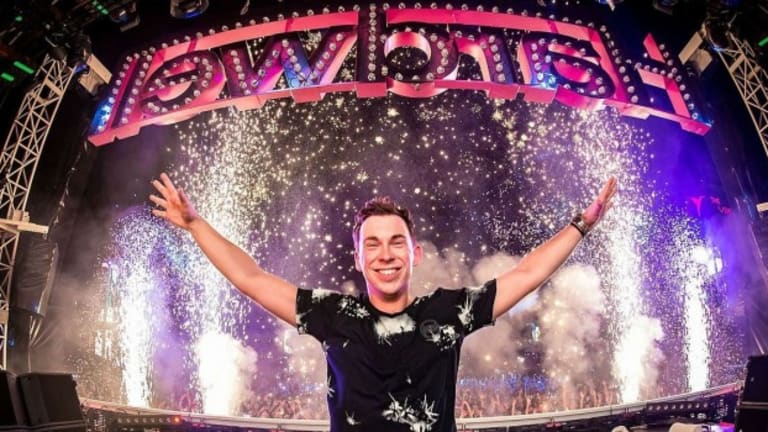 Hardwell is All Geared Up to Perform at The UEFA Champions Festival
While Dua Lipa will be performing at the Opening Ceremony of the Finals on May 26, Hardwell will take to the decks on the night of May 25 at the UEFA Champions Festival.
Hardwell is an avid football fan and similarly, a number of Footballers and their fan following are devout fans of the DJ's musical prowess. While the club Hardwell supports, Barça, isn't coming into play here, we're talking about the UEFA Champions League Finals to be held on May 26 between Liverpool and Real Madrid. 
While Hardwell is no stranger to stepping his "game" up, this won't be a first for him when it comes to catering to his fans at sporting events. Late last year, Harwell had become the very first DJ to perform on an F1 podium at the Mexico Grand Prix! 
Just yesterday, the UEFA Champions League announced the Spaceman will be taking to the decks the night before the major final and performing at the UEFA Champions Festival. While Dua Lipa had already been announced to perform at the Opening Ceremony of the Finals on May 26 in Kyiv, Ukraine, Hardwell was a last minute surprise addition to the mix, performing from 9.30 pm onwards on May 25. 
Where the head honcho of Revealed Recordings will head to next, remains to be seen. But for now, here's on his most recent releases to get you pumped and ready prior to his performance on the weekend! 
Whether you're going to be chanting "Hala Madrid!" or "You'll never walk alone" next weekend, everyone in attendance is sure to be on the same page the night before singing along with Hardwell, "We are the lucky ones, we are, we are!"
 H/T - Bangin Beats