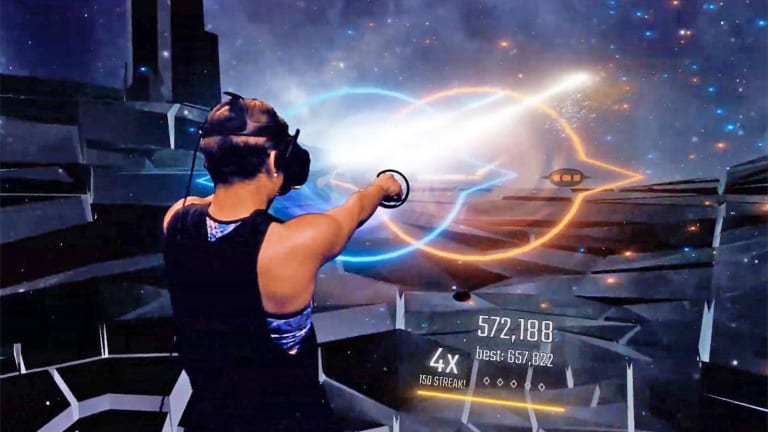 Guitar Hero Developers Announce EDM-Heavy Virtual Reality Shooter Game
Including music from Alison Wonderland, Afrojack, 1788-L, and more, Audica seeks to compete with the popular VR game Beat Saber.
Harmonix, the creators of Guitar Hero, Rock Band, and Amplitude, have announced their next venture into the rhythm game world. Unlike many of their previous offerings, Audica ditches the musical instrument peripherals and focuses on virtual reality technology. 
Audica drops players into a cosmic arena with the task of shooting targets in tune with a song. Players will use both controllers from their VR system of choice to shoot incoming targets from many different directions. With virtual reality technology, players will get a 360-degree view of the futuristic world of Audica. 
If you are unfamiliar with rhythm games, the objective is to simply obtain the highest score possible. Keeping up with the rhythm of the song will help players rack up combos by hitting multiple targets in a row, leading to higher scores. 
The full tracklist has not been revealed, but, Harmonix revealed the first five tracks including music from Alison Wonderland, Afrojack, 1788-L, and more.
Audica releases March 7th on Oculus Rift and Steam VR. It will also release on Playstation VR later this year. 
FOLLOW HARMONIX:
Facebook: facebook.com/HarmonixMusic/
Twitter: twitter.com/harmonix
Website: harmonixmusic.com/