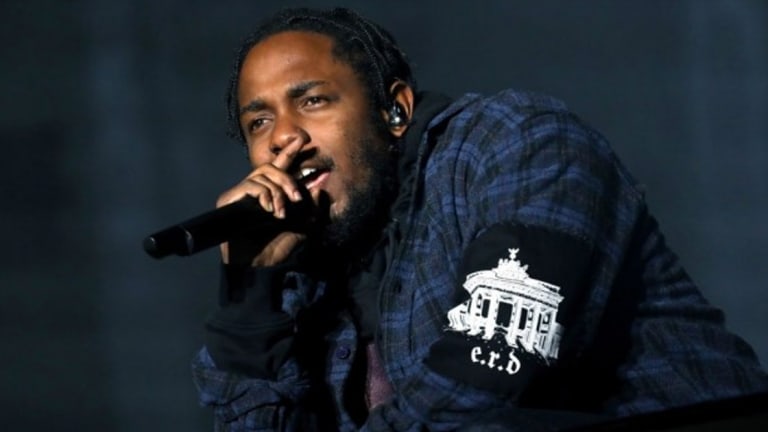 Hip-Hop Could Cure the Blues According to Psychiatrists at Cambridge University
Perhaps music is the answer to our problems...
To most people, "music is life." It's no surprise that numerous studies show that listening to, performing and creating music can be very beneficial in different ways depending on its genre, lyrics and overall sound. Some music can help de-stressify you and clear your mind or keep you awake on those late night drives. While others cheer you up when you're feeling down and motivate you to try new things. 
If all music genres can help us in these ways, what makes hip-hop so special to Dr. Akeem Sule and Dr. Becky Inkster, the founders of Cambridge University's public health campaign Hip Hop Psych? The answer is in hip-hop's conscious lyricism. In an interview with The Star, Dr. Akeem Sule says that hip-hop "tends to be really raw in terms of message. So it doesn't sugar coat anything and the message comes from the heart. It's often about socio-political struggles, self-expression, equality, fighting for what you deserve." 
One of hip-hop's most used themes deals with the many struggles of life and the various ways one can cope with them. And this is why hip-hop is packed with mental health references. Hip Hop Psych lists addiction, psychosis, conduct disorder, bipolar disorder, borderline personality disorder, multiple risk factors (urbanicity, poor nutrition and destructive parental influences resulting in childhood maltreatment in the absence of positive role models) and predisposing genetic and epigenetic risk factors among the references narrated in hip-hop songs' lyrics.
According to Dr. Akeem Sule and Dr. Becky Inkster, a few examples of this can be heard in Notorious B.I.G.'s "Juicy, "Kendrick Lamar's "Swimming Pools," and Eminem's "Stan":
Notorious B.I.G. - "Juicy"
"It's about aspirations. There is some interesting research about people having future-positive visual imagery. In this track, Biggie's actually doing that. It's a way of developing resilience and protecting yourself from depression." - Dr. Akeem Sule
Kendrick Lamar - "Swimming Pools"
"If you hear it, it sounds like a horrible, horrible message about alcohol misuse. It's actually about a kid going through hard struggles and trying to make the right decisions while his environment, and pressures around him, are fighting against him." - Dr. Becky Inkster
Eminem - "Stan"
"'Stan' is very interesting, because you see all kinds of materials covered, from attachment difficulties at a young age to the implications of self-harm and drug addiction. There's family disruption and how it can affect adult mental-health problems." -Dr. Akeem Sule
So these songs' lyrics allude to mental illnesses, but what does that do for people? It actually serves a dual purpose. For those who aren't diagnosed with mental illness, hip-hop spreads mental health awareness and, as Dr. Akeem Sule and Dr. Becky Inkster published in The Lancet, "can be actively transferred to empower individuals to form clearer personal identities, and to take responsibility for their own health and wellbeing." For those who are diagnosed with mental illness it could do this and maybe more. One of the psychotherapies being used now is positive visual imagery, which hip-hop music has with its "visual narrative style." 
Going back to Notorious B.I.G.'s "Juicy," it's a song that has positive visual imagery, so for those with depression who like hip-hop music, Dr. Akeem Sule and Dr. Becky Inkster theorize that they "could be encouraged to enhance positive images of themselves, their situation, and the future." 
Although it's just a theory and in no way a proven treatment for mental illnesses, Hip Hop Psych has tested it through their outreach work with prisons, schools and youth hostels. At a prison, both doctors, through positive visual imagery and cognitive reframing, picked out and talked with inmates about the lyrics that dealt with resilience. They also discussed mental health problems in general. As a result, the inmates felt more comfortable talking about their own mental health problems "in a way that would not have been possible if hip-hop lyrics were not used."
Hip-hop music can't cure mental illnesses, but it can reach yet another community and promote mental health awareness there, which is one of the other reasons Hip Hop Psych chose the genre. For more information about Hip Hop Psych and their anti-stigma campaign, visit their website here: http://www.hiphoppsych.co.uk
Know any hip-hop songs that have mental health references? Let us know!