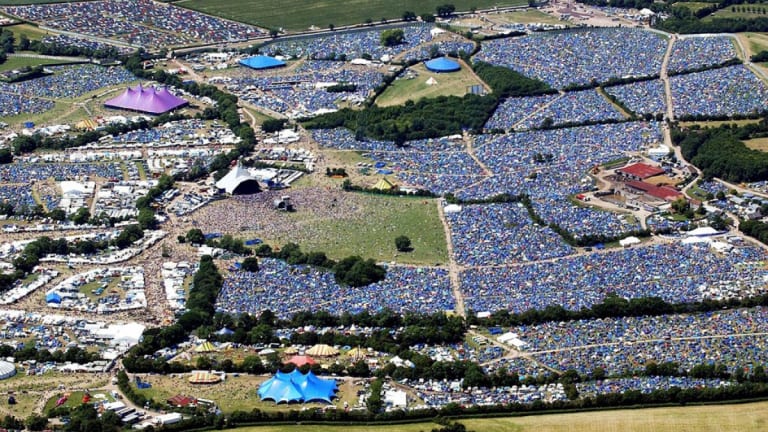 New Attendee Data Highlights Split Between Major Festival and Boutique Experiences
A new community poll highlights festival trends.
A new community poll from Hostelworld, a hostel-focused booking platform, found many backpacking travelers have their sights set on festivals this year. 
The results of the poll identified an interesting split. According to the data, 51% of festival goers expressed interest in major festivals. Major festivals included Tomorrowland, Ultra Music Festival, Glastonbury, Szieget, Reading & Leads, and more. 
While these established names maintained a slight edge in the data, 49% expressed interest in more boutique festival experiences. The festival landscape has become increasingly competitive, and while established entities such as Lollapalooza could raise their price year after year and still sell out with surefire consistency, this year is proving different. 
Whether it's market saturation, price exhaustion, or a growing desire for a more intimate experience, smaller festivals are eating up market share. Hostelworld's blog details some of the most highly sought-after boutique festivals as reported by their community poll. 
Hostelworld's Top 10 Intimate Festivals
10. Waking Life – Crato, Portugal
9. Kolorádo Festival – Szell Kalman, Hungary
8. Obonjan Festival – Northern Dalmatia, Croatia
7 . O Mato Festival – Manuas, Brazil
6. Kala Festival – Dhermi Beach, Albania
5. Sacred Ground – Berlin, Germany
4. Meadows in the Mountain Festival – Rhodope Mountains, Bulgaria
3. A Festival called Panama – Tasmania, Australia
2. Valley Fest – Somerset, UK
1. Flash Festival – Tuscany, Italy
Read more on Hostelworld's findings in their latest blog post here.