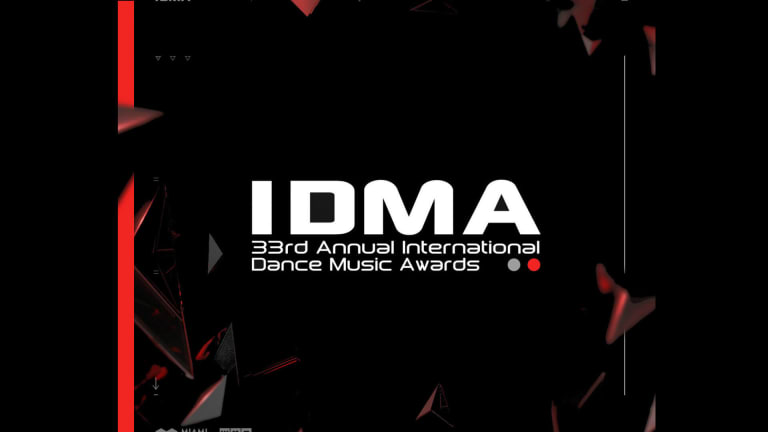 International Dance Music Awards Announce Categories for 33rd Annual Event
Some of the biggest names in dance music will face off for a chance at an IDMA at next month's Winter Music Conference during Miami Music Week.
The categories for the 33rd annual International Dance Music Awards (IDMA) have been revealed.
This year's categories are close to comprehensive and cover everything from production software to radio stations/podcasts. Alongside some of the more fringe categories is a staggering number of pure music categories covering nearly every major dance music subgenre. 
The IDMA will be held at the Winter Music Conference in Miami on March 25th-28th. Some of the biggest performers in dance music and some of the greatest minds in the dance music industry will hosting panels at the conference.
Previous winners include The Chainsmokers, Kygo, Carl Cox, and Armin van Buuren, who will also deliver a keynote speech at this year's Winter Music Conference.
For this year's event, organizers have implemented a number of changes to the award selection process. They have created an advisory board in order to "help to define what the IDMAs become and bring a new credibility to the awards like never before."
The way the awards will be voted on has also been revamped. The IDMA will implement technology from Viberate which will pick nominees in an unbiased manner. In their own words:
Using their metrics-based platform, the Viberate team was able to populate the IDMA artist categories and present a set of nominees based on true artist popularity and free from industry favoritism and politics. Nominees for the remaining IDMA categories will be selected by the IDMA Advisory Board, with the winners of all categories being determined by a public vote.
Below is the complete list of nominees for the 33rd Annual International Dance Music Awards.
Categories powered by Viberate
Best Male Artist (Pop/Electronic)
Best Female Artist (Pop/Electronic)
Best Male Artist (Techno)
Best Female Artist (Techno)
Best Male Artist (House)
Best Female Artist (House)
Best Male Artist (Bass)
Best Female Artist (Bass)
Best Male Artist (Trance)
Best Female Artist (Trance)
Best Male Artist (Drum & Bass)
Best Female Artist (Drum & Bass)
Best Male Artist (Downtempo)
Best Female Artist (Downtempo)
Best Male Artist (Hardstyle)
Best Female Artist (Hardstyle)
Categories to be determined by IDMA Advisory Board + voted on by the public
Breakthrough Artist of the Year
Best Pop/Electronic Album
Best Electronic Album
Best Pop/Electronic Song
Best Electronic Song
Best Pop/Electronic Remix
Best Electronic Remix
Best Label
Best Club
Best Music Festival
Best Music Event
Best Podcast / Radio Show
Best Radio Station
Best Streaming Service
Best YouTube Channel
Best DJ Equipment Manufacturer
Most Innovative DJ Product
Best DAW
H/T: Your EDM
FOLLOW WINTER MUSIC CONFERENCE:
Facebook: facebook.com/wintermusicconference
Twitter: twitter.com/WMCtweets
Instagram: instagram.com/wintermusicconferenceinc